Working on a solo indie project strikes me as a very difficult prospect. For every Stardew Valley (which took creator Eric 'ConcernedApe' Barone four years to make), there are plenty of other games that never see the light of day. So to spend most of a decade trying to make a game with your significant other sounds like a good way to compound that difficulty.
That's exactly what Reddit user Iriekoru and their boyfriend are doing, however. Last week, they posted footage from their upcoming game Koruldia Heritage, a hand-drawn pixel art RPG that the pair has been working on for more than eight years.
In a trailer posted to Reddit, which you can check out towards the bottom of the article, you can take a look at the incredibly detailed hand-drawn environments and character art. There's also a brief look at combat and some parts of the game's story. According to Iriekoru, who started their game-making career via Neopets, Koruldia Heritage is scheduled for release at the end of 2020.
According to that initial Reddit post, the game is "story-driven, with nonlinear dungeon order," but combat isn't the be-all-and-end-all. In a similar way to games like Undertale, you'll be able to solve some encounters through "compassion," should you choose to.
The game snuck onto Steam just before the end of the platform's Greenlight program, and Iriekoru says that the couple is also interested in a release on the Epic and Discord stores. A successful KickStarter campaign means that the game will also eventually release on both PS4 and Nintendo Switch.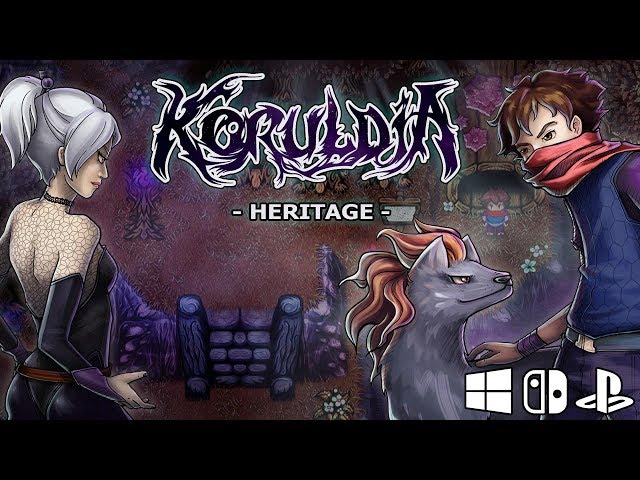 Iriekoru says that they've been working with their boyfriend on the project over the last eight years. While some arguments in that space of time were probably inevitable, they say that they've stayed together. To try not to overstretch themselves, they won't be rushing out the game's release, so while you can take a look at the trailer above, you won't be able to get your hands on the game itself for around two more years.