Underwater battle royale game, Last Tide, is now in Early Access over on Steam. You'll know what it's all about if you've played any battle royale game: you and 99 other players are dropped into an arena, but this one is in the depths of the ocean and is populated by bloodthirsty sharks.
Following the standard battle royale format, you'll have to scavenge for equipment and booty while shooting other players you encounter, all towards being the last person standing… or, er, swimming in this case. And yes, these guns do fire underwater as developer Digital Confectionaries has made sure to base Last Tide's guns on real-world underwater firearms. Harpoons and all that.
The trailer makes the underwater world of Last Tide almost look tranquil ifs it wasn't for the ravenous sharks, explosions, and constant state of imminent danger. The environments featured are abandoned sea labs, sunken boats, and beautiful reefs, basically lots of places to lurk in the murky shadows.
Digital Confectioners must have an on-going vendetta against sharks as its previous game, Depth, is also an underwater survival game that pits divers against sharks. In that game you did get to play as a shark, however, so let's hope that feature gets added into Last Tide at a later point.
The current version of Last Tide is priced at $15 and is described as "a stable build complete with matchmaking and a fully functional game loop," and has "a variety of weapons, attachments and gear" as can be seen in the trailer. Digital Confectioneries has also stated that it'll be releasing "smaller patches frequently" but once the final build is released the game will move to a slower update cycle.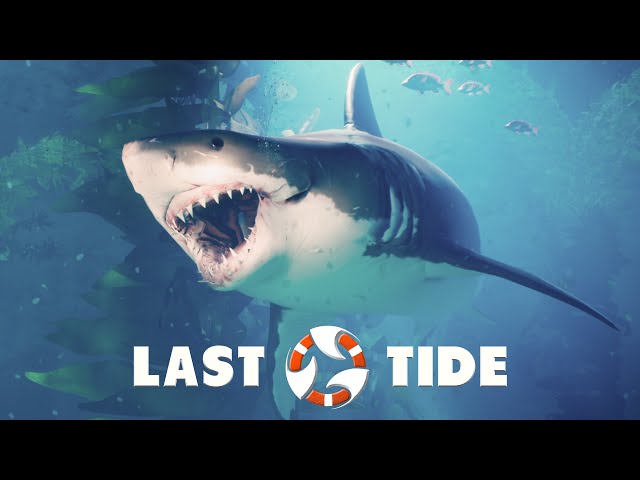 From the Early Access notes, Last Tide is planned to be in beta for a year with version 1.0 to be released in July 2019. The beta build has made a good impression so far with the Steam page boasting 260 positive reviews to 60 negative ones. The main hitch that comes up is that, with this current build, the main way to play is through squad mode. There's no proper date for a solo mode but it'll become an integral part of Last Tide at a later date.