This article has been amended for factual accuracy.
K/DA, a virtual band hailing from one of League of Legends' alternate universes, has debuted at number one on the Billboard 100 chart for world digital song sales with its first single, POP/STARS. And this is only the beginning, with League developer Riot aiming to be "a full-fledged music label" in the future.
K/DA is a super group, in the sense that it's a collaboration of real-life musicians Madison Beer, Jaira Burns, Miyeon, and Soyeon. Beer and Burns are American pop stars, while the latter two are members of K-pop band (G)I-DLE. But K/DA is also a virtual band in the sense that its members are depicted as animated characters representing fictional personas – in this case, a pop group set in an alternate future universe within League of Legends, where pop music has become even more popular than it already is.
In summary, some real-life pop stars made a song for a videogame, in the persona of a band from the game's own universe. That the song debuted at number one on the World Digital Song Sales chart is significant, as that chart tracks songs with international influences – the single's K-pop influences, and League of Legends' popularity in Korea, will have contributed to its success.
You can check out the music video below.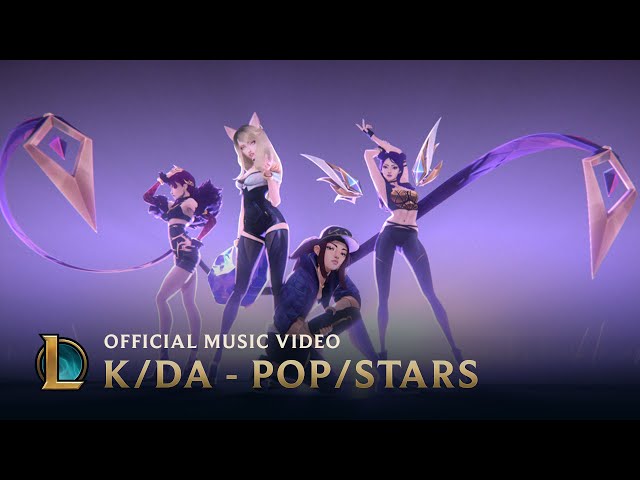 The single debuted at the 2018 League of Legends World Championships in Incheon, South Korea, with a live performance at the opening ceremony. You can watch that below – it's quite something.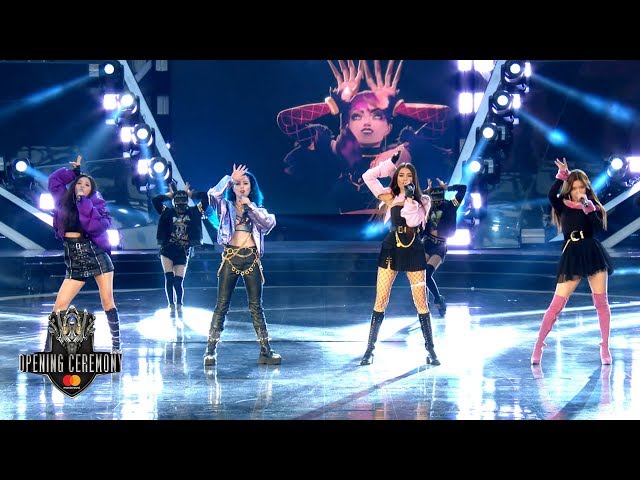 Riot is going all in on K/DA. Within League of Legends, the supergroup is getting a series of champion skins, and has had an interview with an in-universe music magazine written as a short story.
And musically, Riot is determined that K/DA shall not be a one-hit wonder. According to Billboard: "League of Legends developer Riot Games previously told Billboard about their plans to see their company more as a full-fledged music label in the future."