League of Legends' recent charity skin has raised over $6 million for a series of developer Riot Games' nonprofit partners. All proceeds from the cosmetic (as well as the relevant icons and emotes that came with it) were donated to charity, raising a total of $6.1 million, shared across charities in each of League of Legends' regions.
Dark Star Cho'Gath was only available for a limited time over the summer, but from July 13 to August 10, the game's global community spent millions of dollars on the skin. The Dark Star skin line is popular within League of Legends, with fan favourite champions like Thresh and Varus boasting their own versions of the skins.
The skin was created earlier this year in partnership with the Make-A-Wish Foundation. In a statement, Riot said "we would like to thank Bryan [the recipient of the wish], The Make-A-Wish foundation, GlobalGiving, the participating nonprofit organisations, and you. We're blown away by these results – you've made a real different for so many people around the world."
Sadly, the impressive skin is no longer available for purchase, but if you don't have it yourself, you might be lucky enough to see it on the Rift one day. If you'd like to check it out in more detail, Riot made a behind-the-scenes documentary about the making of the skin. You can check that out below.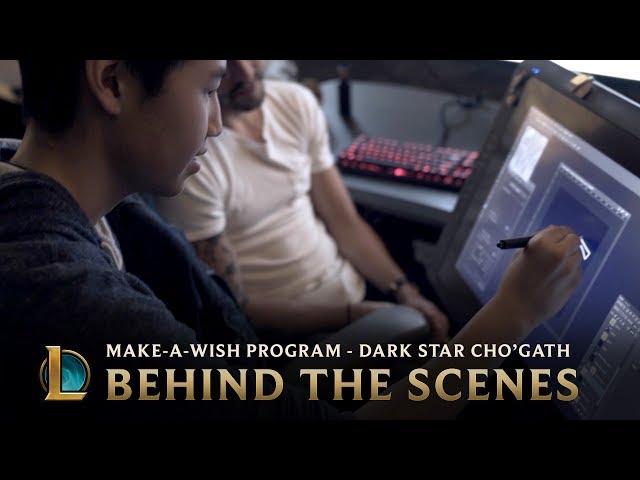 Check out the League of Legends patch 8.18 notes to keep up with the overall state of the game. It's a small one at this point, but that's no surprise – we're gearing up for Worlds, and Riot probably doesn't want to shake things up too much.