What are Like a Dragon Gaiden system requirements? Unless your rig is in dire need of an upgrade, you won't need to be a yakuza boss to afford a rig that can run Like a Dragon Gaiden, as its suggested specs are very affordable.
To meet Like a Dragon Gaiden minimum requirements, you'll need a GPU that matches or betters the performance of an Nvidia GeForce GTX 960, AMD Radeon RX 460, or Intel Arc A380. No shade, but that shouldn't be too difficult in 2023. You'll also require 8GB RAM and an Intel Core i5 3470, AMD Ryzen 3 1200, or better, in terms of CPU.
Developer Ryu Ga Gotoku Studio specifies these Like a Dragon Gaiden PC specs will only guarantee 1080p and 30fps on low settings, so if you're after a more cinematic crime caper experience, you might want to keep reading.
Here are the Like a Dragon Gaiden system requirements:
Minimum
Recommended
OS
Windows 10
Windows 10
CPU
Intel Core i5 3470
AMD Ryzen 3 1200
Intel Core i7 4790
AMD Ryzen 5 1600
RAM
8GB
16GB
GPU
Nvidia GeForce GTX 960
AMD Radeon RX 460
Intel Arc A380
Nvidia GeForce RTX 2060
AMD Radeon RX 5700
Intel Arc A750
Storage
98GB
98GB
The Like a Dragon Gaiden recommended specs ramp things up a notch, but it's not like you'll need the best graphics card to get it running. Your GPU will need to match the output of an Nvidia GeForce RTX 2060, AMD Radeon RX 5700, or Intel Arc A750, and you'll need to pair that with a CPU on the level of an Intel Core i7 4790 or AMD Ryzen 5 1600, and a 16GB of RAM. This should be good for 1080p and 60fps on high settings.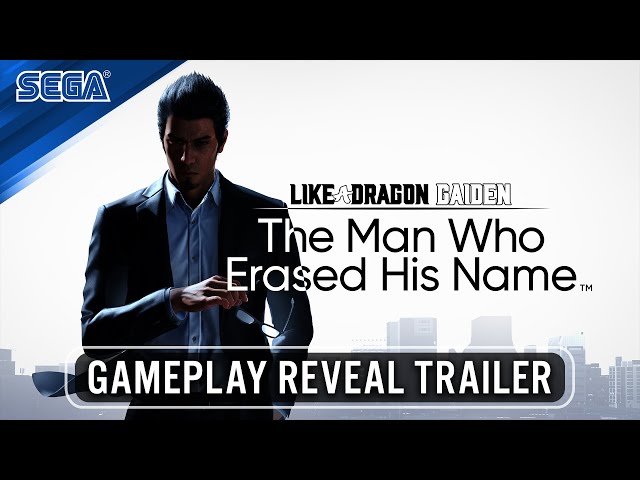 The Like a Dragon Gaiden size requirements call for 98GB of install space, before you can discover what next lays ahead for Kazuma Kiyru. Equipping your rig with one of the best gaming SSDs, like the WD_Black SN850X, will ensure you have enough storage space to get to striking the fear into Kiyru's enemies without hesitation.
Like a Dragon Gaiden: The Man Who Erased His Name launches November 9 this year. If you're looking for something to play in the meantime, have a peek at our best action-adventure games guide to see if there's anything that tickles your pickle.
Want to be certain your rig's up to the task of rendering Sega's latest venture? Take the Like a Dragon Gaiden system requirements test over on PCGameBenchmark to answer the question… Can I run Like a Dragon Gaiden?