The Super Bowl happens this weekend, as millions of football fans get hyped for the big game and millions of non-fans look forward to the giant spreads of junk food. Either way, a whole lot of people are going to be watching American football this weekend, and we've all got to contend with one inescapable fact: the actual Super Bowl game is often dreadfully boring.
But the official Madden 20 simulation of the game says that won't be the case this year. EA's prediction is a nail-biter with a whole lot of lead changes throughout the game and big final score of 35-31 in favour of the Kansas City Chiefs. As EA breaks down in a press release, the San Francisco 49ers get off to a strong start and fight to the end, but MVP Patrick Mahomes breaks the single-season passing touchdown record to bring it home for KC.
Madden's had a surprisingly strong run in predicting Super Bowl winners. The game has successfully predicted ten of the past 16 victors, though it may have peaked with its perfect prediction of Super Bowl 49, where the Patriots beat the Seahawks 28-24. Since then, Madden's only made successful predictions for one of the past four games.
Hopefully the recent record improves this year, if only because the game EA describes sounds pretty good. Here's how it breaks down.
First quarter: The 49ers score one touchdown and one field goal against the scoreless Chiefs to lead 10-0.
Second quarter: The Chiefs come back with two touchdowns to take the lead, but the 49ers get another TD to enter the half at 17-14.
Third quarter: Two more Chief TDs answered by one from the 49ers, taking the score to 28-24.
Fourth quarter: The 49ers start the fourth with another touchdown to regain the lead for most of the quarter. The Chiefs score one last TD with seconds left on the clock to win the game 35-31.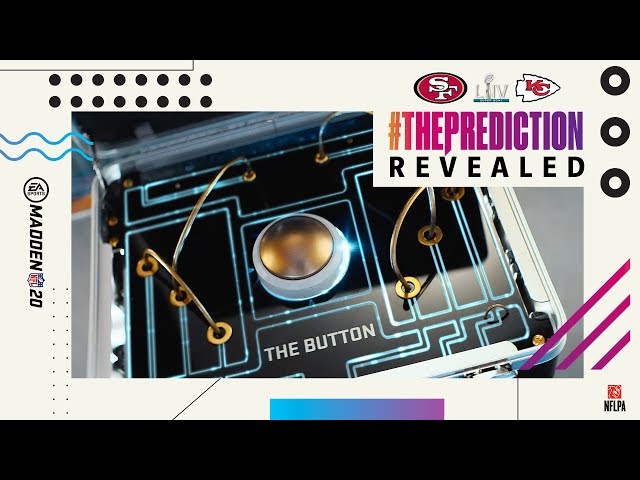 If we can get anything near that level of drama on television, it'll be a relief, especially after last year's near-shutout from the Patriots. (Thanks, Titans.)
Check out some great simulation games if you want to predict real life digitally.