The developers of Magic: The Gathering Arena are bringing temporary events to the adapted card game, designed to highlight impactful members of its community. Wizards of the Coast is launching custom Streamer Events, beginning tomorrow, October 26.
In a press release, Wizards of the Coast says that it wants to encourage players and creators to teach one another to improve at the game. With that ideal in mind, they're working with content creators across the game's community to build in-game events that focus on their personality and play-style. Kicking this off with the first events are Sean 'Day[9]' Plott' and streamer Gaby Spartz.
Day[9]'s event, which is called Insta-Ban, apparently stems from Plott's "burning displeasure for counters and tricks." With that in mind, he's created a mode in which players will draft a 60-card deck with zero instant spells. For Spartz's event, which will run at the same time as Plotts', you'll be playing Greedy Dominaria Draft, in which you'll be putting together ambitious decks with plenty of cards and no maximum hand size.
Elsewhere, the devs are adding a major feature to the game. Direct challenge will let players jump straight into games against their friends. You'll still have to search their in-game name from a list, but it's the best way to ensure you know who you're playing against. Direct challenge will launch a little later than Streamer Events, heading to the game in the November update.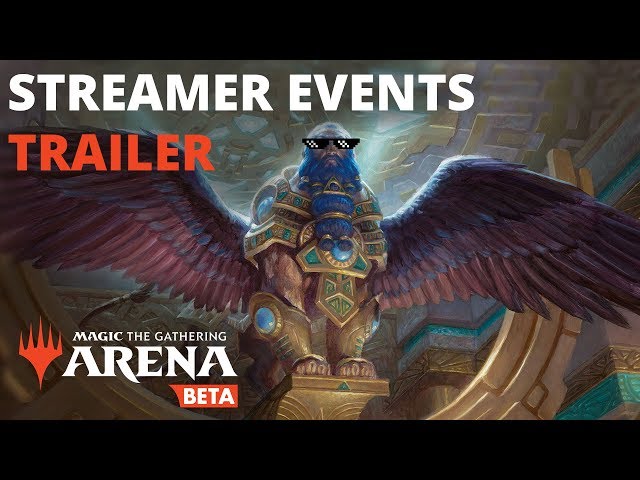 Magic: The Gathering Arena is currently in open beta. You can get a closer look at both Day[9] and Gaby Spartz's streamer events in the video above.