Bill Gates, the illustrious PC magnate and founder of Microsoft, has said that not beating Google to the mobile phone OS market was his "greatest mistake" at the company. Gates told Village Global that there could be only one competitor to Apple in the mobile software market, and Microsoft should've been the one to pounce.
This epiphany isn't occurring on Microsoft's deathbed. After all, it remains the world's most valuable company due to its tremendous success with Windows, Azure, and Xbox. But its famed philanthropist founder still believes it could've done more than merely dominate the PC market, claiming that this one area of "mismanagement" cost the company "$400bn that would be transferred from company G to company M."
Microsoft has a long history in mobile operating systems. It first started developing Windows Mobile long before smartphones were ubiquitous, which was then superseded by Windows Phone in 2010. After a brief stint competing with Google and Apple in the mobile market, and even earning favour with our own Hardware Editor Dave, Microsoft decided to call it quits due to a lack of market penetration.
Microsoft now recommends users move to Android or iOS devices. Google's OS maintains market dominance today with over 75% of the market, leaving Apple with a loyal following of over 22% (via Statcounter).
Read more: These are the best headsets for gamers in 2019
"The software world, in particular for platforms… these are winner-take-all markets," Gates says to Village Global (via The Independent). "The greatest mistake ever is whatever mismanagement I engaged in that caused Microsoft not to be what Android is.
"That is, Android is the standard phone platform, non-Apple, phone platform. That was a natural thing for Microsoft to win. It really is winner-take-all, if you're there with half as many apps, or 90% as many apps, you're on your way to complete doom. There's room for exactly one non-Apple operating system. And what's that worth? $400bn that would be transferred from company G to company M.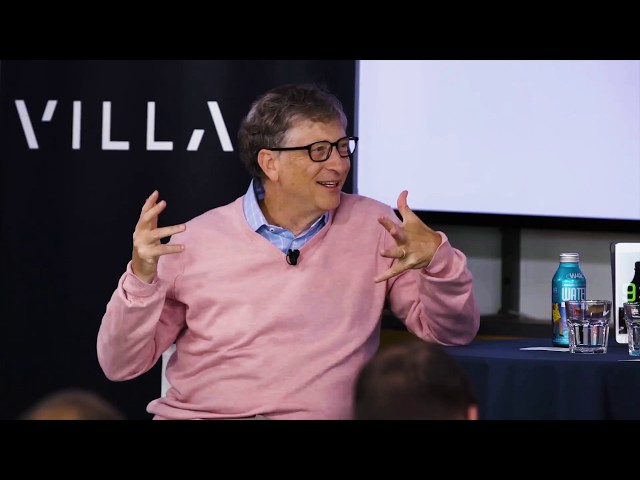 Today there are roughly around 2.6m apps on the Google Play Store (via Statista). The top grossing of them all remains, almost exclusively, gaming apps, such as Pokemon GO and the mobile version of PlayerUnknown's Battlegrounds. We're all gamers at heart, really.
"If we had gotten that one right, we would have been the leading company, rather than a leading company," Gates continues.