Overwatch will soon get a major revamp for its communication wheel, which will let you make more nuanced demands of your team from a new list of custom voice lines. This will let you swap out the existing wheel options for a whole host of new commands, letting you tell your team everything from 'attack' to 'sorry'. Though, yes, you can still keep spamming 'I need healing' if that's how you want to go.
Patch 1.48 will add a new control setting to the options menu, which will let you swap out your communication wheel selections from among 26 options. You can quickly tell your team to attack or defend, and there's even a countdown option to more precisely time your commands. All the lines are fully voiced, too, so you'll hear character-appropriate barks for each.
Overwatch will also soon be friendlier to competitive players displaced by leavers. If a match gets shut down because someone leaves, all the remaining players will get shuffled into a priority queue intended to get them back into the action more quickly.
The competitive change won't necessarily be part of the same update, but patch 1.48 also includes a selection of workshop improvements and other balance changes – including a slight buff to the already-powerful Echo, who's getting a slightly smaller hitbox.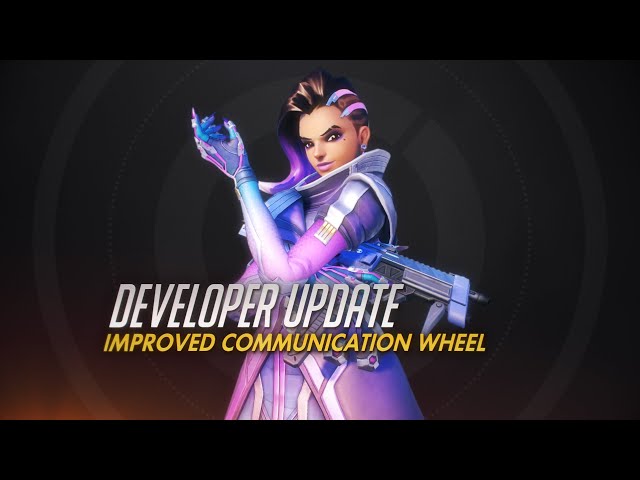 You can see the patch notes on the Blizzard forums, or get the breakdown from director Jeff Kaplan – using a phone taped to a box to record – above. The Overwatch 2 release date is a long way off yet, but it looks like we can expect further improvements to the original for some time to come.