Wargaming.net, the creators of World of Tanks, has teamed up with Mad Head Games to create an online action RPG called Pagan Online. Set to launch in 2019, Wargaming describes Pagan Online as "inspired by pre-Christian mythology" and players will be battling against dark powers and vengeful gods.
"The Gods are gone – their demise has left the world in turmoil," Pagan Online's website reads. "Dark forces the likes of which have never been seen are amassing to tear the soul from those too weak to resist and devour whoever is left. You are the gods' only hope now."
Playing as one of the Chosen, you've been picked by the forces of nature to fight in a battle of "biblical proportions." The announcement trailer shows three heroes charging into battle against a horde of enemies. In the background, a colossal stone titan towers over them ready to join the fray. You can check out the announcement trailer below.
In Wargaming's statement, co-founder and creative director of Mad Head Games Uros Banjesevic, says that "we've modernized how combat in a top-down action RPG works, taking cues from MOBAs to create something that's fast-paced, overwhelming with enemies, and super challenging."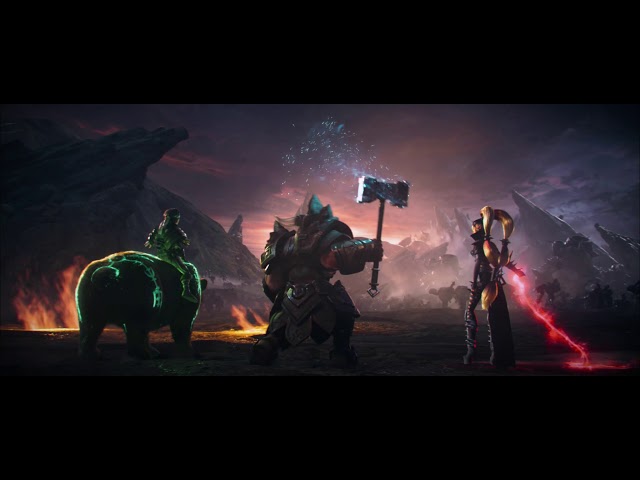 In Pagan Online, you'll be able to take part in replayable missions and play a number of different game modes with various difficulties. If you're not big into teamwork, there's also a lengthy single-player mode that will be continuously updated. Wargaming's statement says that "players will engage in intense and strategic sessions of carnage across a variety of environments… Pagan Online offers a sadistic spectrum of challenges to overcome."
Pagan Online is currently in a pre-launch stage called the Trials period, and are asking for fans to get involved. You can sign up through Pagan Online official website if you want to be involved with the development.