Doublefine, the developer of Psychonauts, is joining Xbox Game Studios. Veteran developer Tim Schafer appeared on stage during Microsoft's E3 press conference in Los Angeles last night to confirm the new partnership.
After promising to produce a whole bunch of games that I'm not sure he's qualified to make, Schafer showed off a new gameplay trailer for Psychonauts 2, which you can check out for yourself further down this article.
In a post-conference haze, I'm struggling to make much sense from the video, but it features main series protagonist Razputin 'Raz' Aquato, on his "first official day on the job." I can cope with that, but then a whole bunch of wind-up teeth show up, and things start to get a little weird. Thankfully, if you're looking for something a little more normal, Doublefine itself has also published a video, explaining the merger with Microsoft. He says that any existing obligations to Psychonauts' backers will be fulfilled, and that "going forward we'll be focusing on Xbox, Game Pass, and PC."
He also states that "Microsoft wants us for who we are, and the game's we're already making, so nothing about us is going to change at all." Good news for long-term fans of the studio, then.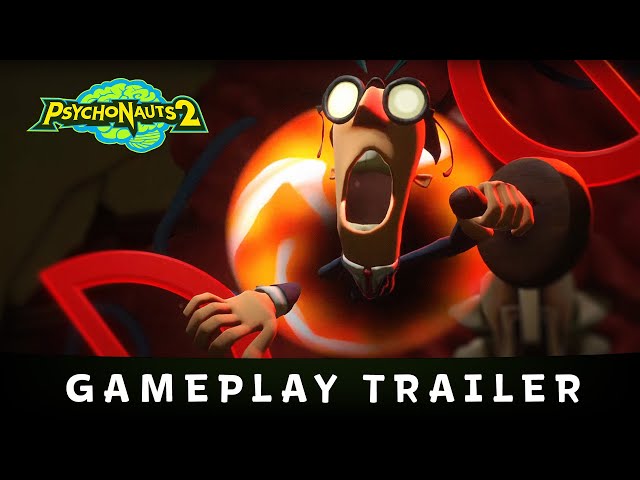 Sadly, there's still no release date for Psychonauts 2, but with Microsoft now helping the game's development along, it should be with us sooner than ever.