I think it's fair to say that PUBG isn't exactly the prettiest battle royale out there. Fortnite's colourful murder-island dethroned it first, but Apex Legends and Call of Duty's Blackout helped really finish it off. Thankfully, it seems as though PUBG Corp was well aware, as some of the game's older maps are getting a much-needed lick of paint.
In a development update posted last night, the developers offered a first look at a visual update for the game's original map, Erangel. The change is an attempt to bring the map "up to the same level of polish as our more recent maps." There'll be new building styles, more realistic scenery and terrain, and (even more) tweaks to the Blue Zone, with early tests set to begin later today for PUBG partners and on June 8 for other players.
It's a pretty impressive new look, but it's not all that PUBG Corp has to offer. The development update also includes a video rundown of the changes you can expect (which you can check out further down this article).
The new additions include a new 'ledge grab' mechanic, which seems to be an improvement on the game's vaulting system – it'll let you reach out for ledges within reach as you're scrabbling around the maps, accessing places that were previously too high to get to.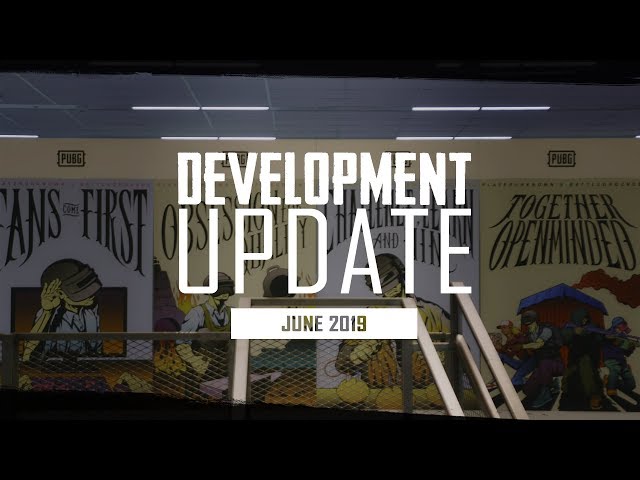 There'll also be a new vehicle, the armoured and amphibious BRDM – which should be much more effective than a boat when it comes to getting across the water unscathed. PUBG Corp also has weapon balance changes in the works, which executive producer TS Jang says will "change the way guns are used." If you prefer to sneak, however, you'll also be properly catered to, as survival-based rewards similar to the introduction of gun mastery are also on their way.
Bling Bling: PUBG made nearly $1 billion last year
The tests this week will offer an opportunity to get your first look at some of those changes, but most players will have to wait until the start of PUBG Season 4 to explore the new-look Erangel. Sadly, there's no fixed date for a full rollout, but many of the changes are looking pretty far along, so hopefully it won't be long before the new changes arrive.