It's April Fools, which means that the entire industry is getting just a little silly. While plenty of developers have come up with some nonsense just for today, Ubisoft has taken things a step further, adding a toy-themed game mode to Rainbow Six Siege.
The mode, entitled Rainbow is Magic, appears to be live now, and is set to run for roughly seven days. A description, which you can see in the video from Rainbow Six Siege YouTuber CoreRoss, says that the mode will let players "play special Hostage matches in a dreamy, cutesie version of Plane."
The idea behind the mode is that everything has been shrunk down. The plane itself is a garish pink model, surrounded by toy cars. The map's skybox has also been changed, and now rather than being open air, appears to be a child's bedroom, and even the operators themselves aren't immune to the changes – previous leaks suggest attackers have received a set of toy soldier-themed skins, while defenders are kitted out in sparkly pink unicorn skins of their own.
CoreRoss's video, below, suggests that there'll also be challenges attached to the mode, which should provide you with the means to earn those skins through packs attached to the Rainbow is Magic collection.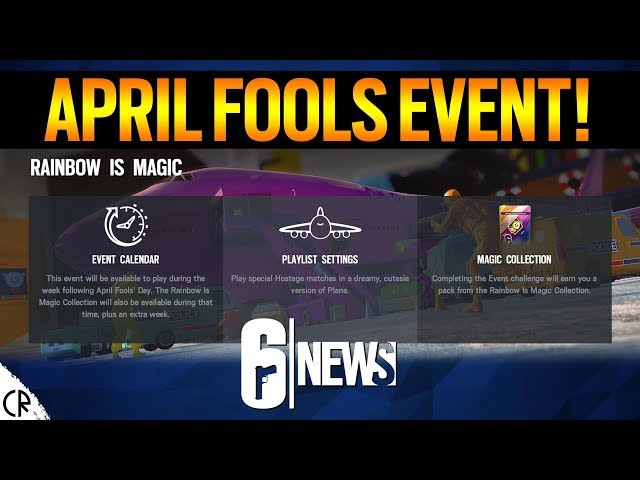 The Rainbow Six devs aren't the only ones getting up to some shenanigans today. Elsewhere at Ubisoft, Rayman's Rabbids have invaded For Honor. You can check out the rest of the April Fools' jokes we've uncovered for a round-up of the silliness going on across the industry.