Rockstar has just released a new trailer for Red Dead Redemption 2, ahead of the game's release later this year. The trailer is the fourth to be published by Rockstar since the game was first announced back in 2016, and offers our first look at the cowboy adventure's gameplay, as well as its stunning open-world.
Previous trailers provided us with a look at the Red Dead Redemption 2 goodies and baddies. But given that we didn't see anything from Rockstar at E3 earlier this summer, we've now been waiting a while to see how the game will actually play out. Thankfully, our prayers have now finally been answered.
It starts strong, with an explosive prison breakout, and then shows off a breathtaking open-world. Combat looks very satisfying, while changing weather lets you put your mark on the Wild West. From mountains, to deserts, to swamps, and forests, it's a changing and vibrant work. You'll be moving on constantly, rebuilding camps, getting to know other members of your gang, and making keeping yourself busy.
You'll play, as we already know, as Arthur Morgan, a member of the Vanderling gang at the end of the age of the Wild West. You'll be able to interact with the game's NPCs in a variety of ways, from intimidating witnesses to keep them quiet, to befriending riders wandering the game's open world. Your actions will have consequences, and it'll be up to you to shape Arthur's moral compass.
Rockstar also boasts a new combat system, with realistic recoil and reloading across a variety of guns, and deep melee combat. You'll also have to consider how you work alongside your horse – a fast animal will help get you where you need to go, but won't have the strength of a workhorse, which could be important in and around your camp.
There's also a well-developed, emergent ecosystem, with multiple animals. Hunting helps out you and your camp, but you'll need to make sure you get a clean kill. Wounding, rather than killing, an animal means you'll need to track it down to secure its valuable meat and pelt.
You can check out the trailer in its entirety in the video below. Keep your eyes out for more videos exploring in-game missions and activities in the coming weeks.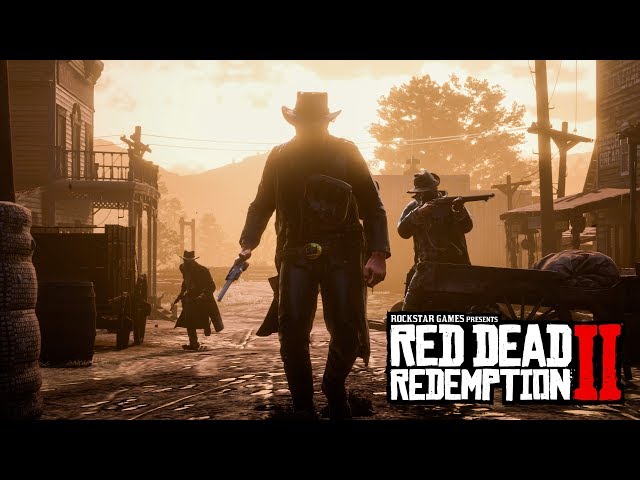 The Red Dead Redemption 2 release date is October 26, 2018. Rockstar are yet to announce the game's release on PC, but we're assuming (ok, maybe hoping) that they'll follow the same route as Grand Theft Auto V, which released on PC more than a year after the game's initial console release.