Beyond Skyrim, a mod aiming to bring the entire nation of Tamriel to life within The Elder Scrolls V, seems to be coming along nicely. In a new teaser trailer, released earlier this month, the team offered fans their best look yet at the Imperial nation of Cyrodiil.
The trailer, which you can check out for yourself further down this article, brings Cyrodiil – last seen in this kind of detail in Oblivion and The Elder Scrolls Online – back to life. The video shows off a pretty impressive-looking country, complete with cascading waterfalls, rolling fields, and the towering spires of the Imperial City.
While Cyrodiil is a major power in The Elder Scrolls V, Skyrim is set 200 years after the events of Oblivion, and the imperial capital is now in decline as a result of the Great War that ravaged the land. It'll be up to you to not only help crown a new emperor, but save the country from a deadly evil attempting to unravel all of Cyrodiil.
As well as an entire country to explore (compete with Fighters Guild, Thieves Guild, and the College of Whispers) Beyond Skyrim: Cyrodiil offers new armour, weapons and clothing very different to what its neighbours to the north might be familiar with.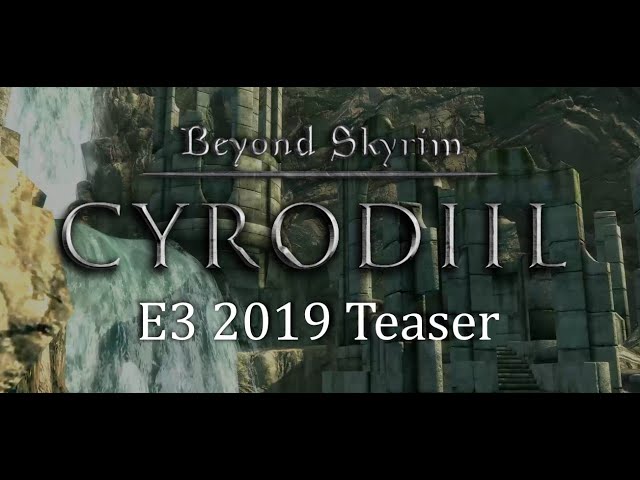 There'll also be new quests, a soundtrack specific to Cyrodiil, professional voice acting, and a whole bunch of quests to help fill up the burgeoning nation.
Read more: Here's our list of the best Skyrim mods
We got a closer look at the enormous modding project last year, with a peek at Morrowind and an eight-minute dev diary showing Tamriel off in previously-unseen detail. There's no release date just yet, and individual countries are likely to be added as 'teaser mods' ahead of full releases, but it looks like there's been good progress this year alone, which bodes well for the future of the mod.