Visibility on Steam. It's a longstanding and much-discussed problem for developers right now – for every breakout indie hit, there are hundreds that sink into the depths of Valve's infinite store. Last year, more than 9,000 games released on Steam alone – an average of 25 a day.
Proposed solutions abound. As is typical of Valve, its approach has been led by algorithms and data: more systems and features to surface new games according to your preferences, user-generated tags and reviews to better filter the funnel. Rival stores have seen the problem as a key competitive selling point, empahsising their more curated approach to their own inventory.
But perhaps it's publishers who are best placed to sort this out. Rather than stores being gatekeepers, publishers can pick out the most promising new indie projects and guide them to visbility by applying their marketing expertise, resources, or relationships. Many of the industry's leading publishers have launched indie labels to do just that, joining long-established mid-market publishers like Devolver.
Slitherine is a British developer and publisher focused on strategy games, and while it's been in the business of third-party publishing for a while now, it's come up with a new approach to the problem of visibility: K-Project.
Related: Check out the best strategy games on PC
According to its website, K-Project is "an organic, ongoing set of activities to allow indie developers to show their games to a broader audience," with channels such as newsletters and website promotion noted as a "perfect starting point to be noticed for any strategy game." K-Project also consists of a fund, with a starting sum of $100,000 already committed by Slitherine, to be maintained up by 5% of all Slitherine's indie game earnings. Three games have been admitted to K-Project so far, the first of which is a sci-fi turn-based tactics game named Tactical Troops: Anthracite Shift, due later this year.
K-Project is the brainchild of Marco Miloni, marketing director at Slitherine, and we got the chance to speak with him about what K-Project is doing differently.
PCGamesN: How exactly will Slitherine and K-Project enable indies to be seen on Steam?
Marco Minoli: We are working on this, and it's a spot-on question. When starting the project, we asked ourselves what kind of commercial benefits we could give to our development partners. It's not only Steam; it's all the available business opportunities. We have presented the project to all our distribution partners, and we will build as many extra visibility occasions as we can. We started from our own site, of course, where we made a special section for the K-Project games, and it's where we placed the counter for the funds generated by products' sales. All external store sales will also contribute to that fund.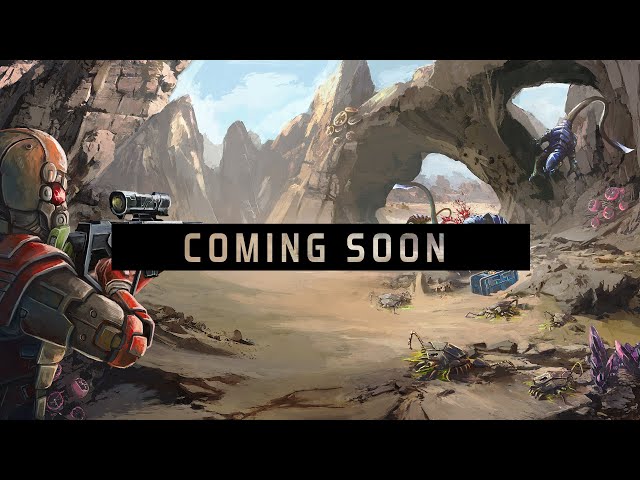 Do you have any arrangements with other stores, e.g. the Epic Games Store?
Where stores are curated, we have to submit each game as a separate item. Some stores will accept the listing, some won't, but we do our best to list the games in as many places as possible.
We have something to bring every step of the way: development support, positioning, promotion, and long-term brand plans
Many developers have started successful indie publishing labels, from Team 17 to Ubisoft and EA. Why should a developer go with K-Project instead?
Other than being a very vertical, specialist publisher, Slitherine has a history of successful, long-running relationships with the vast majority of our development partners. We want to make sure our developers release game number two and three and more with us because that is the measure of a success. And as we progress in our partnership, we'll bring new business opportunities and build a common project, while always respecting the roles in the process.
What does Slitherine's expertise in strategy gaming bring to K-Project?
I'd say we'll have something to bring every step of the way. In the development process through production and development support, advise on gameplay, suggestions on balance. We'll help with the positioning, the promotion, the long-term brand plans, advertising, contact with content creators. Everything, really. We are a publisher that's been doing strategy games for twenty years now: we'll bring our history, competence, and vision to each project.
More like this: The best indie games on PC
What's your assessment of the strategy marketplace right now? It's often thought of as a niche genre – is there sufficient demand for all these strategy indies?
There is a huge demand. The genre has never been healthier, and there has never been more potential even for complex games. Think about the millions of players in games such as Civilization, Total War, Stellaris, Dwarf Fortress. There is massive attention for the genre, and even very light strategy products like Autochess are underlining a constant growth. Add to that the resurgence of turn-based strategy brought by mobile games, and you've got an idea of the immense potential that the whole genre has to grow an entirely new generation of strategy players. It's a fascinating challenge we've got ahead of us.
Unlike many conventional publishing arrangements, all devs published through K-Project will keep the IP rights. Why this display of generosity on your part?
Leaving the IP ownership to the developer is something Slitherine has in all our publishing contracts – except, of course, if we are working on a licensed property. It is not a peculiarity of the K-Project.
When you develop something, you've got to own it. We have been, and we still are, a developer, and we know that development companies live and prosper on two key business pillars: the technology they build and the content they create. Take any of that away from them, and the only thing you obtain is an unhappy, unhealthy, unstable business relationship. That doesn't take you very far.
What does retaining the IP rights mean for the developer in terms of future opportunities and business stability?
It means that if we decide to part ways, they can still go on and make sequels, spin-offs, and such on their own. It also means they work with an idea of full ownership, and that results in more confidence and a long-term vision. Not owning the IP for a developer is like being a Jedi without a lightsaber: you still have the powers, but you work unarmed and somehow helpless.
Interested indie developers can connect directly to Slitherine management and pitch games for K-Project at the website here. Submission rules can be found here and require, among other things, "something moving; a proof of concept, a veritcal slice, a demo, or a video". Minoli says "we want to help games already in action."