A professional esports player lost his temper live on stage over the weekend after a spectator threw a dead crab at him. Having just won the 'Pound 2019' tournament, Super Smash Bros Melee player Juan 'Hungrybox' Debiedma was forced to duck out of the way of the flying crustacean.
Hungrybox, widely considered to be the best Melee player in the world, was forced to make his way to the final of the competition through a gruelling losers' bracket. Once there, he defeated Joseph 'Mango' Marquez to claim the title, playing as his favoured character, Jigglypuff.
After shaking his opponents' hand, Hungrybox can be seen to duck, before leaning down to pick an unseen object off the floor. A video captured from the event, which you can check out below (via Kotaku) shows that when he gets back up, he's holding a dead crab in his right hand. He then gets up, and can be heard to shout "who the fuck threw this? Who threw this at me?" at the audience.
One of the tournament's commentary team, Phil 'EE' Visu, revealed that organisers had caught the person who threw the crustacean, and had kicked them out of the event.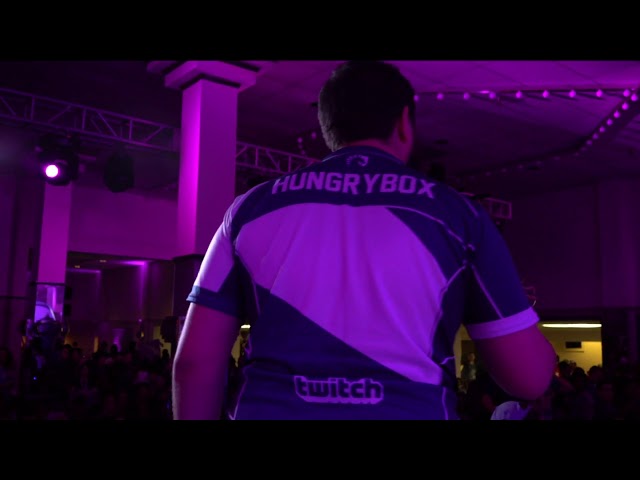 Hungrybox tweeted last night to say "sorry for losing my temper. Someone threw a fucking raw crab at me. After a 5 set losers run. Barely missed my head."
Related: Total War: Warhammer 2 has some extremely big crabs
I had assumed that there was some kind of inside joke attached to the thrower's choice of projectile, but sadly I can't find anything to back that up. That said, I think I'd be pretty upset if someone threw seafood at me, whether or not I'd just won an esports tournament.