MudRunner fans – a community with which I enthusiastically identify – are a very particular breed of person. Stoic, determined, usually dirty, besotted with bleakly treacherous expanses, and happy to spend hours of what little remains of our lives indoors and achieving very little; we've been training for isolation for three years now. (OK, I'm not dirty, but some of us are.)
The imminent launch of SnowRunner couldn't have come at a better time, then, and the newly released season pass trailer offers a little more insight into what we can expect.
The season pass is broken down into four phases and will greatly expand the playgrounds in which we can happily spend 20 real-life minutes travelling all of 200 metres. The first phase will add an unforgiving tundra map set in Russia and a mission in which you must hunt for the wreckage of a World War II bomber. This is, quite frankly, disturbingly exciting after all the hours I've sunk into moving logs from point A to point B in MudRunner. It's hardly classic challenge mission 'Visit Grandma', is it?
Still, I'll let that go for now because phase two will add a Canadian region in which we'll be helping to construct a new settlement, replete with slow-paced building development as you cart materials and machinery to wherever they need to go. Ain't no way that's going to be exciting – much better.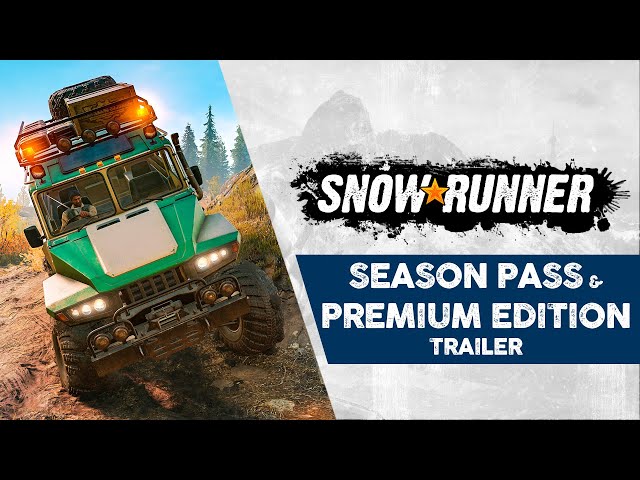 Phase 3 will add a Wisconsin map and… revamped logging! YES! (I certainly wood.) Phase 4, meanwhile, is still under wraps, but Saber Interactive will be releasing new vehicles, skins, trials, and cargo (including some colossal "extreme" varieties) across all phases. And there will be some missions that take place across several maps, too, linked by tunnels and other visual metaphors for loading time.
Watch the trailer above for more details – I, for one, cannot wait to get bogged down in them. SnowRunner will release April 28.