Songs of Conquest is a 'classic adventure strategy' game inspired by Heroes of Might and Magic II, and if you haven't heard of that 1996 PC classic then I am so, so sorry.
Songs of Conquest was announced at E3 2019's PC gaming show via a trailer that flies over a world map made of lovely pixel art. Structures such as castles and mills can clearly be seen, and it's easy to imagine one's cursor turning into a bucking horse on mouse-over to indicate that they are interactive.
It's due for release in late 2020, and if you can't wait, you can sign up for a closed alpha via its website. You'll also find an FAQ there confirming a few more gameplay features: it's turn-based, and will see you command powerful magicians called wielders, who seem to take the role of HOMM's heroes. They will command your troops in combat, explore the world map at your command, and harness a magical force called 'the essence' to cast spells.
As in HOMM, your wielders will help you build a kingdom by seeking out treasure, completing quests, and taking the fight to your enemies. To equip them with the best troops, you'll need to optimise your build orders and strategies. Check out that sweet nostalgic teaser: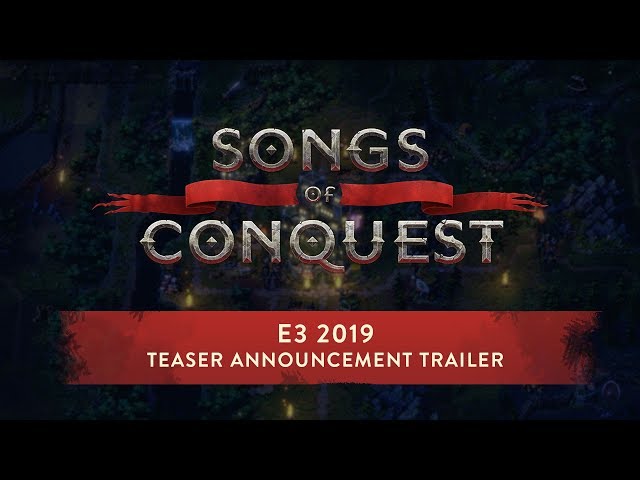 Songs of Conquest is due in late 2020.