Star Wars Battlefront 2 is in a much better place now than it was at launch, where it was dogged by loot box-focused gameplay – and the community wasn't happy either. Now, after a string of patches and content updates – that have improved the game and added new features – it's fun to play Battlefront 2, and the community is more enthusiastic about the game and its future.
That goes for the developer team, too. It's always important to remember that there are human beings behind any game – and if the game is in a bad place and the community has turned toxic, that affects the developers too. We spoke to Battlefront 2 design director Dennis Brännvall at Gamescom, who confirmed that while the game's launch was bad, the team are "not afraid to go online anymore."
"The months after launch were probably the darkest period of my stay at DICE," Brännvall says. "That was hard, and the community sentiment and playerbase probably plummeted around that time." However, ever since the arrival of the Clone Wars content updates, "it's been steadily climbing every month since. It's going really well, and it's growing, sustaining."
Unlike many multiplayer games nearly two years after release, the playerbase remains a decent size – with rarely any problems getting a game online. "It's fair to say it's a healthy community, much larger than Battlefront 1. There are certainly no problems finding games in multiplayer on a new region"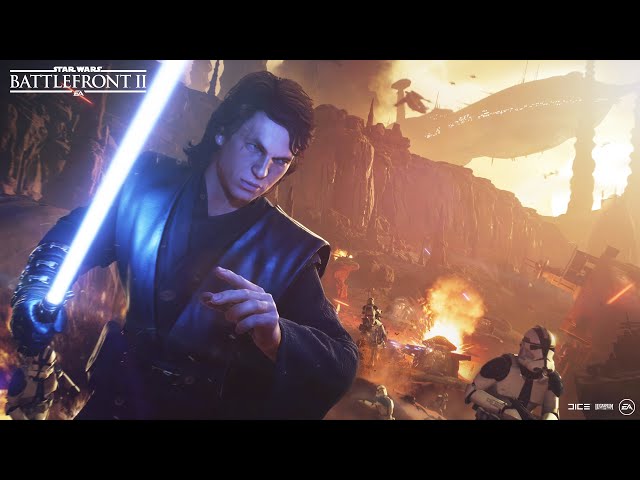 Of course, the legacy of Battlefront 2 will probably be the disastrous launch of the game, which soured a lot of players on the game – but even here the current community is here to help. "It's a good time to be part of Battlefront right now, but we find that first impressions are hard to change… there's always people who would say repeat stories from launch, but there's always someone there explaining that it's actually changed it's actually this thing now."
In general, Brännvall is very happy with the Battlefront 2 community now. "They're following us and they're responding so they're part of the family, so we're not afraid to go online anymore. At launch it wasn't pretty to be a Battlefront developer, so that's good."
The better news for the community is that EA and DICE aren't taking them for granted either, so the excellent support for Battlefront 2 will continue – and there are no plans to replace it with Star Wars Battlefront 3 anytime soon.