The next instalment in the Tales series is Tales Arise, and you can get your hands on in it next year. We got our first look at Bandai Namco's latest JRPG at E3 2019 during Microsoft's briefing. We had an inkling, however, that we would see it after a swathe of Bandai Namco's games, such as George R.R. Martin and From Software's Elden Ring, leaked days before the event.
The trailer gives us a dollop of what Bandai Namco describes as "updated combat", as we see the male hero using his sword to batter foes in what appears to be hack-and-slash style action. With a dodge roll thrown in for good measure, the short sequence feels quite Devil May Cry-like.
Typically, Tales games use its signature Linear Motion Battle System, which makes the game's combat play out like a fighting game. While Bandai Namco does mention in its trailer description that combat has been "updated", it does also say that the game features "classic 'Tales of' gameplay" so any change is likely to be a tweak rather than a wholesale change.
The rest of the trailer is quite sombre in tone, as beautiful imagery of a brightly coloured medieval-style world turns into ash, literally, as hulking brutes enter the fray alongside an army. It's against the backdrop we're given our first hint at a story beat, as the text "everything we knew as truth, was a lie" appears on the screen.
The trailer then introduces us to, what I'd assume to be, our two protagonists. The first is a woman who appears to wield magic, and the other is a man whose face is entirely covered by an iron mask.
The two seem to share a bond, as the male hero can summon a sword through his female counterpart that breaks his mask in two and reveals his face. It's at this point that the text "break free" appears on the screen, which puts some more weight behind the claim that the two share a bond.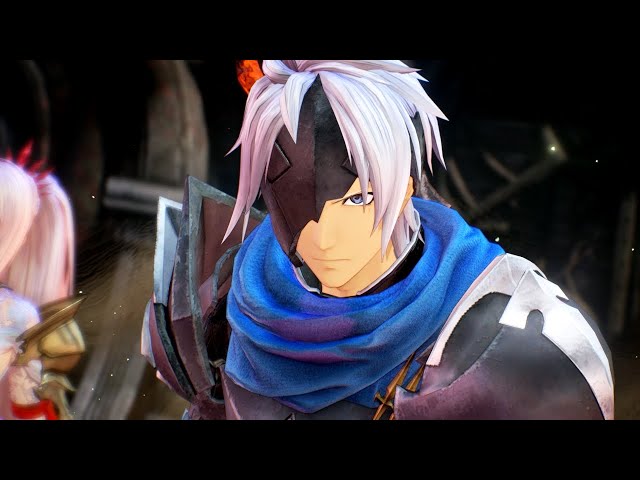 That's all we get on the story front, so anything else past that would be pure speculation. That said, there is some serious 'Man in the Iron Mask' vibes from the trailer. The historic fable has appeared many times in pop culture, but the thrust of it is that King Louis XIV held a prisoner that no one knew the name of as he was forced to wear an iron mask.
Historians, such as Voltaire, believe him to be the King's older illegitimate brother. To that end, Tales of Arise's medieval scenery, armies, and man in the iron mask bare a striking resemblance.
Arise: for the best anime games on PC
We'll have plenty more from E3 2019 on the site – our staff are on the ground in Los Angeles and covering the conferences from our UK office, so stick around for the latest news.