September 1 A new Binding of Isaac DLC has been revealed, which adds the popular fan mod Antibirth to The Binding of Isaac: Rebirth.
It's called The Binding of Isaac: Repentance. The announcement, which came from developer Nicalis, and was also posted from series creator Edmund McMillen, came last night, and refers to something called The Binding of Isaac: Repentance. McMillen provided additional details on Twitter early this morning.
Nicalis and McMillen both promise more info at PAX West over the weekend, but all we've seen so far is a .gif revealing the game's title. You can check that out in the tweet towards the bottom of this article.
At first, it wasn't clear what exactly McMillen and Nicalis were teasing. A new game was probably high up on the wishlists of a lot of Isaac fans, but Nicalis already have a new title, The Legend of Bum-Bo, on the way. That'll offer its own take on the Isaac world, so another brand-new title was unlikely at this point. As I suspected, Repentance is a further add-on to Binding of Isaac: Rebirth, which McMillen has been supporting for several years.
Telling is the fact that the announcement could reveal more than many fans originally thought. After the project's title is revealed, a knife (specifically, in-game item Mom's Knife) drops from above to impale the 'I' in Isaac.
see you at pax! pic.twitter.com/MeLf8WPUk3

— Edmund McMillen (@edmundmcmillen) August 30, 2018
That looks an awful lot like the logo for fan-made Rebirth expansion Antibirth. Antibirth adds new enemies, items, bosses, and reportedly more than 4000 new rooms to work your way through, as well as a secret final chapter.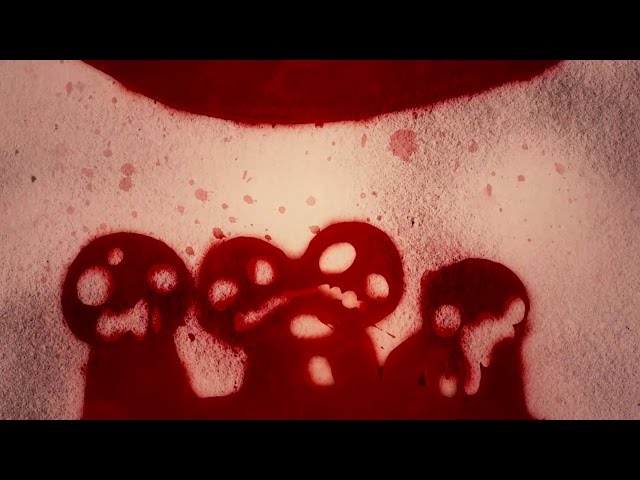 You can check out a (very creepy) trailer for Antibirth in the video above – check the end for the logo I mentioned. McMillen said Repentance will include not just Antibirth, but additional content that will – well, maybe it's best if we let him explain it.
Its official! Binding of Isaac: Repentance is the FINAL (for real this time) DLC for isaac. it will include the amazing Antibirth mod + a ton more content that will make you shit your butts! im working along side @FixItVinh to tweak the mod and make it canon!

— Edmund McMillen (@edmundmcmillen) September 1, 2018
For now, I guess we'll just have to wait a few days to find out whatever McMillen has on show at PAX.