The Elder Scrolls' Season of the Dragon will conclude with the arrival of new DLC packages Scalebreaker and Dragonhold, set to arrive in August and Q4, respectively.
The announcement came in the wake of a new cinematic, which itself follows on directly from the trailer released ahead of the new expansion's launch. In that trailer Abnur Tharn and Khamira unwittingly unleash a horde of dragons on Elsweyr, and here, those scaly beasts seem to be wreaking havoc on one of the Khajiit homeland's major cities.
As Abnur and Khamira arrive to find the city in flames (channeling some series Game of Thrones energy), it doesn't take long before a fight breaks out, giving Bethesda the perfect opportunity to show off The Elder Scrolls Online's new Necromancer class in all its cinematic glory. For a while, it looks as though the Dragon is about to get the upper hand, but the combined forces of Khamira, Abnur, their undead-raising friend, a ballista, and a Redguard warrior wielding a Dragonhorn manage to take the dragon down.
You can check out what that all looks like for yourself in the trailer below: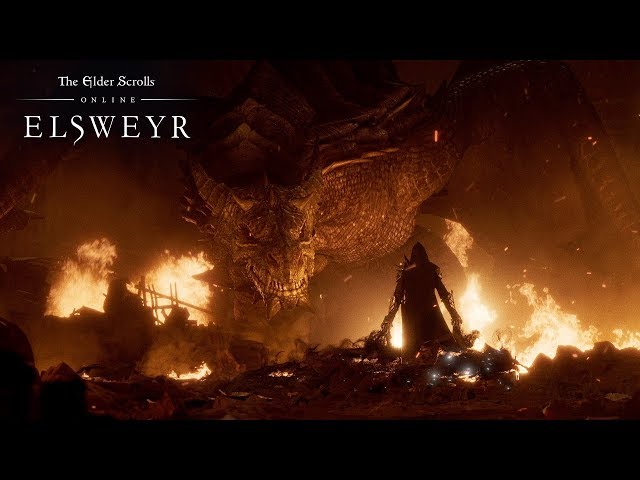 The first DLC, Scalebreaker, will be a dungeon DLC, much like the Wrathstone update that launched earlier this year. That'll be here later this summer.
Related: Check out our Elder Scrolls Online: Elsweyr review
Scalebreaker will be followed up by Dragonhold some time in Q4 (that's October-December), and that DLC is likely to bring the game's Season of the Dragon to an end.