Yes, you read that right, we now know exactly when to expect Total War Pharaoh, Creative Assembly newest strategy game, to be out in the world . The Total War Pharaoh release date is also really close, which is always a nice surprise. If you're excited about Total War Pharaoh, read on.
According to Creative Assembly and Sega, Total War Pharaoh is coming out digitally on Wednesday, October 11, with the physical limited edition releasing later on Monday, October 23, two weeks later.
If you pre-order Total War Pharaoh you can also gain access to the early access weekend, which runs from Friday September 29 to Monday October 2. This weekend of play will come with some, not all, of Pharaoh's content, but you can replay it as much as you want in that timeframe. You'll need around 50GB of free space though, so keep that in mind.
Total War Pharaoh early access content
Up to 60 turns, which you can replay as many times as you like
Two playable factions: Ramesses (Egyptian) and Irsu (Canaanite)
Two Egyptian Ancient Legacies (from a total of four): Khufu and Akhenaten
Two Hittite Ancient Legacies: Tudhaliya and Muwatali
Full access to all battle mechanics, the entire campaign map, and Photomode capabilities
Egyptian and Hittite Royal Traditions
Custom battles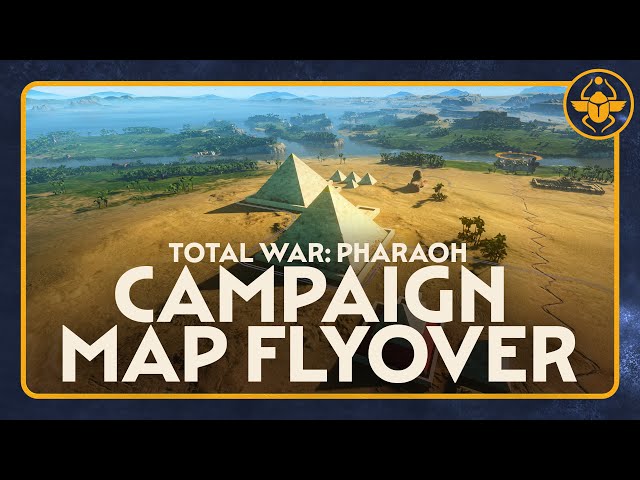 Our Total War Pharaoh preview has also just gone up, so while you wait to play you can dig into exactly how the game's campaign aims to be the series' most customizable yet. We also spoke with the game's director about how Total War Pharoah is all about survival, and they even encouraged save scumming, too.
If you're unsure about which version to buy as well, we've got all the prices and contents laid out for you below:
Base Game: £49.99 / $59.99 / €59.99
Deluxe Edition: £61.17 / $72.87 / €72.87
Dynasty Edition: £77.96 / $91.46 / €91.46
The Deluxe Edition contains
Total War Pharaoh base game
DLC Faction Pack 1
Digital Soundtrack
The Dynasty Edition contains
Total War Pharaoh base game
DLC Faction Pack 1
DLC Faction Pack 2
DLC Faction Pack 3
DLC Campaign Pack
Digital Soundtrack
While you wait for Total War Pharaoh we've put together some of the best grand strategy games on PC you can play in the meantime, and the best war games too.