08/02/2023 According to Activision exec Lulu Cheng Meservey, the code is in fact not lost. "We have the code, it's not lost and never was," they say.
Hasbro says it would love for the Activision-published Transformers games to come to a service like PC Game Pass, when asked about the possibility of the delisted games ever coming back to storefronts. With PlatinumGames' Transformers Devastation among the lost robot games, I'd love to see them back too.
Transformers company Hasbro has expressed excitement about the potential of some classic delisted games coming back with the potential Microsoft acquisition of Activision after a slew of Transformers games were delisted in 2017. With Microsoft defeating the FTC, the deal is closer than ever too.
"Sadly, apparently Activision's not sure what hard drives they're on in their building," the Hasbro team tells Transformers World 2005 at San Diego Comic-Con 2023. "When a company eats a company that eats a company things get lost, and that's very frustrating. [The] hope is that now that the deal is moving forward with Microsoft and Xbox they'll go through all of the archives and every hard drive to find it all, because it's an easy Game Pass add. We want those games back up for people to have a chance to play."
If you've struggled to find a select few Transformers games on storefronts like Steam in recent years, that's because a handful of Activision-published games in the series were delisted in 2017. Hasbro confirmed at the time that this was because its contract with Activision to publish said games had expired, with no sort of license renewal taking place since.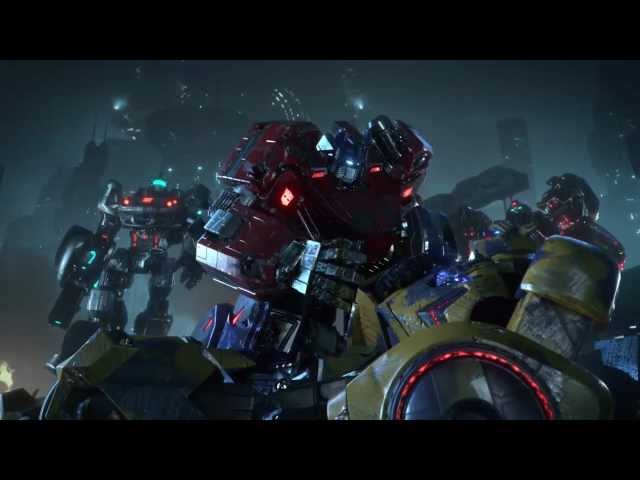 Of these delisted games, some of the absolute best were Transformers War for Cybertron and its sequel Transformers Fall of Cybertron, and PlatinumGames' Transformers Devastation. Having played the War for Cybertron series when those games first came out, I'd love to see them return to Steam and other storefronts.
Taking place on Cybertron during the war between the Autobots and Decepticons, the War and Fall games were third-person shooters that let you experience the conflict from both sides, with vehicle and aircraft sections mixed in with combat arenas. The multiplayer for both of these games was also pretty fun too, but the real kicker came in just letting you see the destruction of Cybertron in real time, with really solid gameplay too.
Transformers Devastation is a different type of game, coming from Bayonetta, Vanquish, and Metal Gear Rising studio PlatinumGames, but it doesn't make it any less appealing. Adopting Platinum's hack-and-slash approach, Devastation focuses more on wider play spaces and tight combat, all while transplanting the '80s cartoon's visuals into 3D.
I would love for these Transformers games to come back to storefronts, and maybe even Game Pass, because more people should definitely give them a try.
If you want something else while waiting for the best Transformers games to potentially come back to stores, we've got a selection of the best single-player games currently available, alongside the best multiplayer games too.