We've heard before that one of Tropico 6's additions to the Caribbean city-building series will be extensive customisation options for your presidential palace, but we've been missing details. And one of those details is wacky-waving inflatable-arm-flailing tube men.
More properly called 'airdancers', they are one of the options with which you can adorn the path leading to your palace. You can also adjust its architectural style, its layout – where each building is within the plot – its paint job, and its rooftop decor. Options for the latter aspect include a helipad, a large aquarium with sharks, and even a hologram of El Presidente.
Speaking with PCGamesN at Gamescom last week, lead level designer Mark Mussler says "you can adjust the layout of your palace, you can adjust the paths leading to it – a red carpet feels quite presidential – and you have crazy rooftop extensions you can add. One of my personal favourites is the fish tank, which has sharks swimming in it."
You can see more of these customisation options in the Gamescom trailer below (at around 38 seconds).
In other news, we also heard that Tropico 6's campaign will turn around El Presidente reminiscing with his recurring sidekick, Penultimo, about his long career. Early missions take him back to his origins as an enabler of pirates at the turn of the century, and follow through the world wars, Cold War, and into the present day.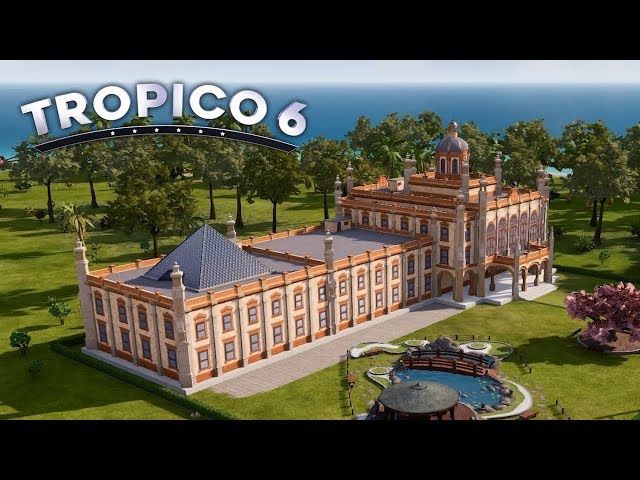 Tropico 6 is out in January next year.