Maybe I was a destructive child, but for me, the best part of playing with model trains was when I turned the dial on my model train set up to 10 and watched as my train violently derailed as it tried to take a corner at top speed. As I've grown older I've learned to curb my destructive tendencies, but I still enjoy a little spot of chaos. Which is where Unrailed! comes in.
Unrailed! is a multiplayer train game in which a train makes its way across a blocky and colourful procedurally-generated landscape. Sounds fine, except the train can't be stopped, and it won't be long until it runs out of track.
You, along with up to three friends, are tasked with keeping the train moving by any means necessary. That means harvesting resources to build more track, as well as ensuring your train avoids the hazards thrown up by the natural environment. Mountains, lakes, and even pockets of lava run the risk of hindering your progress, and you'll have to weave a route around them to make it to the station.
Your train moves at a leisurely pace, but it seems pretty relentless, and the trailer below makes the teamwork required to keep it moving look a little like the chaotic scramble that games like Overcooked have made so entertaining.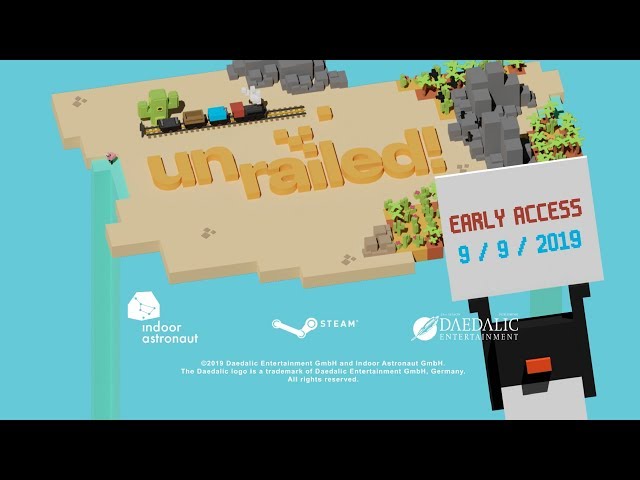 That said, if you decide you don't want to work together, you can take on your friends in a versus mode that sees two trains cut their way across their respective valleys.
Unrailed is due to release via Steam's early access on September 9, but you can get access to the game's beta from today until launch via its official Discord. All aboard!