First-party Valve games are almost as recognizable for their contribution to the world of video games as we know it, as they are for being some of the most moddable titles out there, and Half-life: Alyx is no exception. The PC VR shooter has seen a plethora of mods over the years since its original release, and some of the most striking Half-Life: Alyx mods have impressed Valve so much, that it has hired the developer behind them.
Nate Grove, the modder in question, has created some of the most expansive single-player campaign mods for the hit VR game. The most recent mod they helped create, Re-Education, is a medium-length DLC-style story, where you play as Alyx trying to make their way through a creepy, abandoned school found within the outskirts of City 17. As you progress, you're tasked with making your way back to a train, while experiencing a slow-paced story on the way. This mod was received well on Steam and elsewhere online, with many commenters praising it for its attention to detail and great storytelling.
Now, it's apparent that Valve itself has caught on to Grove's impressive work, as the modder took to Twitter (X) to share the news of their new position. On the social media platform, Grove stated that they have "good news to share, I have officially started at Valve."
Grove went on to explain that their work on Re-Education, and their previous mod, Incursion, was a "huge contributing factor" to their hire and that it's a dream for them to work for Valve.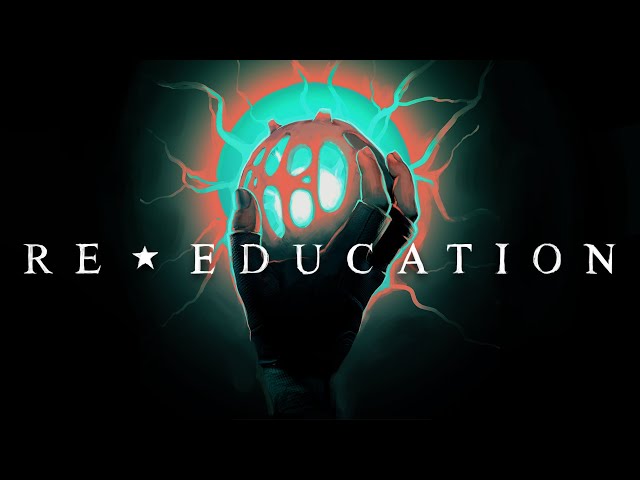 The act of hiring Nate Grove could be a further indication that Valve is cooking up something new in the VR space. Only just over a week ago, Steam VR got a dedicated 2.0 upgrade, and according to Valve, the new additions to its VR software were "just the beginning."
There were also rumors that the Valve Index 2, or the Deckard as it's also been referred to, could be what the tech giant is currently working on announcing to the world. Either way, hiring a talented digital artist and environmental storyteller is a great indication that Valve is upping their VR talent, and can only mean great things to come. Whether those great things will be brand-new VR hardware, we'll just have to wait and see.
If you're interested in learning more about the Half-life: Alyx mod, Re-Education, it's currently available on Steam. However, you will need the base game, along with a compatible VR headset to play it.
Check out our Valve Index review to see what the best VR headset to play Half-Life: Alyx on is all about. While the Valve Index can elevate your gaming experiences, there's a whole range of VR headsets to pick and choose from, so check our best VR headsets guide to see which one best goes with your PC gaming setup.