It's a new year for – well, all of us. Warframe, too, is trucking into 2020, and developer Digital Extremes has given the community its first look at what to expect in the new year. A recent devstream broke down a whole lot of what that the studio has in mind for the near future, and that includes a first look at the next Warframe.
Odalisk is a female, tech-focused frame aimed for release in 2020. While Digital Extremes notes that she's early in development and every detail is subject to change, the studio did provide info on all her currently-planned abilities. Her passive, for example, gives you a 100% power strength bonus on every fourth ability cast.
Her first ability tosses a fan of three grenades, and you can hold the button for a defensive version that creates a protective trench. Ability two drops a massive weapon that fires forward – the soft AoE effect increases in damage with every enemy it hits. The third ability creates a 'Dispatcher,' which will send out health, ammo, and energy refills.
The fourth ability is where things get wild, though – using it saves your current stores of energy, health, and ammo. You can then fire your guns, cast abilities, and get hurt more or less with impunity, as you'll be reset back to your original values as soon as the ability ends through the magic of time travel.
Plenty of other points are addressed in the full devstream, which you can see in the video below – there's also a summary on the official site.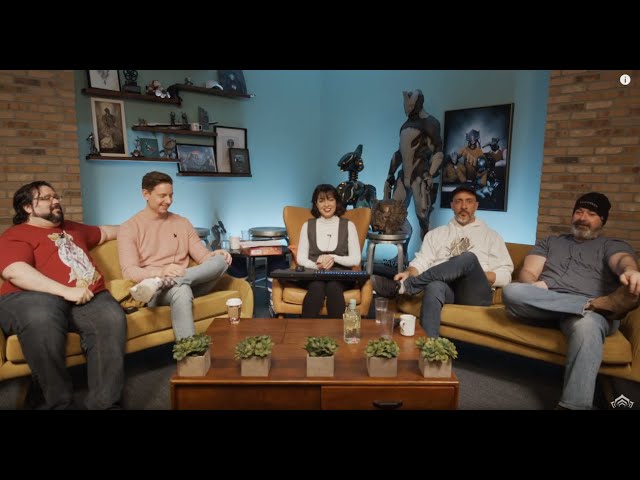 Perhaps most notable is a plan to fix the controversial Kuva Lich system, including fewer forced failures and a softened RNG grind. Warframe remains one of the best free PC games heading into 2020, and we'll learn in more detail what the future holds soon enough.