There are plenty of games out there that make you feel like you've gone to space, but sadly, most of us are unlikely to find out just how accurate games like Prey, Mass Effect, and Elite: Dangerous are. Now however, thanks to Digital Extremes, one Warframe player will actually be heading to the stars to become a real Space Ninja.
At TennoCon 2019, which took place over the weekend, Digital Extremes announced a competition in which one lucky winner will be awarded $250,000 (£199,475) to put towards a trip to space. All you need to do in order to enter is play the game, but you'll earn an additional entry into the draw for every day you play. For hardcore fans of a game like Warframe, that should be a pretty low barrier to entry.
The competition kicked off on July 6, but if you've missed a couple of days, never fear. The competition runs until December 31, 2019, so you'll have the best part of six months to get your entries in.
Beyond what's shared in that trailer (which we've embedded below), the information that Digital Extremes has offered is pretty scant, although you can check out the T&Cs in their entirety here, if you'd like to delve into the competition's minutiae.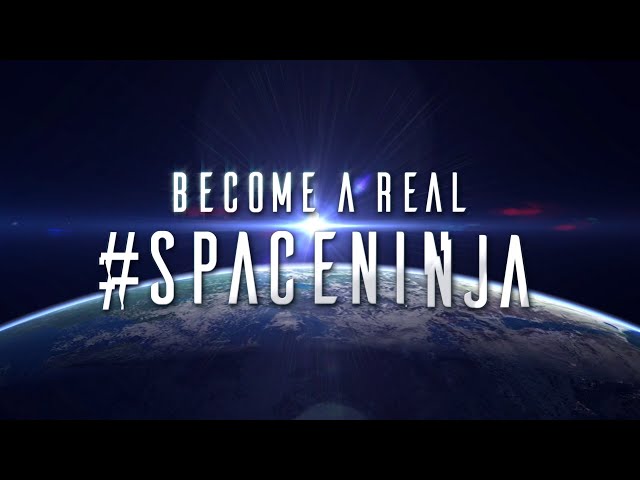 They state that you'll earn one entry to the sweepstake by providing your email address and logging in, and between now and November 30, you'll earn one entry by completing one in-game mission, for a total of 145 days. In December, completing an in-game mission will net another two entries, for a total of 205 if you play every day. Throughout the competition, you'll have even more opportunities to enter, although there are no details on those just yet.
Related: Here's Warframe's new intro cinematic
When it comes to actually getting to space, it seems as though it's on you to figure out the logisitics. Digital Extremes will stump up the cash, but you'll have to find your own way to actually get to space. Thankfully, Virgin Galactic offers a 90-minute space flight for exactly $250,000.