The forthcoming Wolfenstein: Youngblood and its VR spin-off, Cyberpilot, will release in Germany without political censorship. This will mark the first time that a Wolfenstein game has ever released in Germany without removing all references to the Nazi regime and its iconography.
The announcement was posted on publisher Bethesda's German forums (via Resetera). The release of the uncensored international version of the game was made possible by last year's change in the practices of the USK, Germany's ratings board, but because its verdict is always based on the finished product, Bethesda wasn't sure whether an uncensored release would be allowed. Therefore, a censored German-language version was developed in parallel, which, as with previous Wolfensteins, removes all references to Naziism in favour of an anonymous fascist regime. The two versions are identical in their depiction of violence and gore. German gamers will be able to choose between them at release.
Unfortunately, it sounds as though the original international version will only be available in English (though there's a chance we may be missing something through the vagaries of Google Translate).
But hey, for the first time ever, German gamers get to kill Nazis, swastikas and all, just like the rest of us – even if that means they also have to do it in English. It's nice to see that, local laws permitting and even in an alternate history setting, there are still some triple-A publishers willing to acknowledge the historical facts that inspired their game, and the courage – not that it should require any – to say that Nazis are bad. Ahem.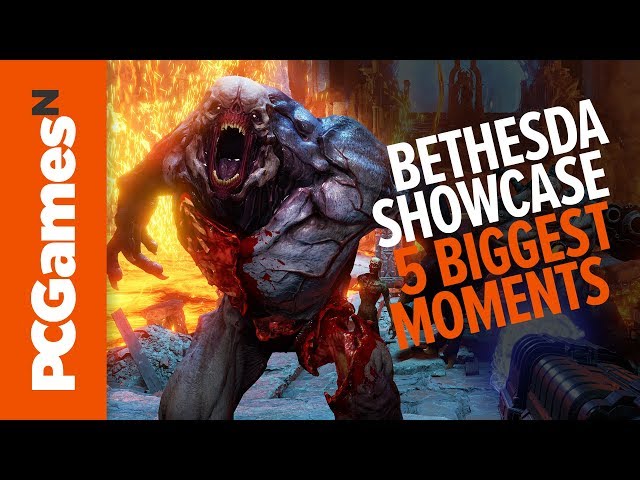 And it won't be for the last time. Bethesda's Pete Hines has confirmed that "absolutely we're making a Wolfenstein 3", but we don't know when it's happening quite yet. Hopefully, now that Bethesda knows what it can get past the USK, it might be possible to make an uncensored German-language version
Related: the Wolfenstein: Youngblood release date is July 26
Wolfenstein: Youngblood may only be a spin-off, but it's also said to be the biggest game in the series yet. If you'd like to learn more about it, check out our Wolfenstein: Youngblood preview, in which Ali found that BJ's bickering daughters shake up the combat in exciting ways.