There was a time, not so long ago, when the addition of a battle royale mode to an already popular war-adjacent game was an inevitability. I thought that time had passed, but World of Tanks developer Wargaming appears keen to prove me wrong.
Earlier today, the studio announced its new last-man standing mode, Steel Hunter. A trailer for the new arrival (which you can check out further down this article) shows off some impressively fast-paced gameplay, and has World of Tanks looking more edgy than ever before.
At this point, the rules should be more or less burned into your brain, but I'll outline them for you anyway. 20 tanks (or 21 if you're playing in trios mode) will choose a place to spawn on Dreamland, a new urban playground designed specifically for Steel Hunter. As the game progresses, the game area will shrink, and Danger Zones will appear to help corral players together. As you take down opponents, you'll earn Battle XP, allowing you to level up over time thanks to a tech tree.
Scattered around Dreamland, players will also find stationary loot or repair modules to help improve their chances. There'll also be abilities which players can use to offer an advantage, with options ranging from smoke-screens to fully-fledged airstrikes.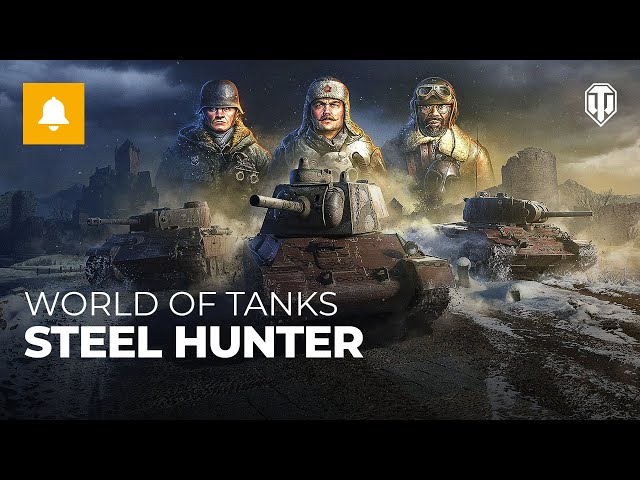 To help level the playing field, Steel Hunter offers three special tanks (from the USSR, the USA, and Germany). As the event goes on, players will be able to everything from decals and styles to credits, bonds, and even free Premium Account access.
But you won't have long to take advantage of the rewards on offer in the new mode. Steel Hunter begins next week, on August 26, and will run until September 16.