First-person shooter XIII is getting a remake for PC, Mac, and current-gen consoles. The 2003 title will bring its unusual art style to bigger screens on November 13 after work by Microids and PlayMagic.
Originally developed by Ubisoft, XIII quickly became a cult classic. The shooter follows an amnesiac soldier through a lengthy campaign after he's accused of murdering the U.S. president.
It borrows its cel-shading the set of 1984 comics it's based on, while its plot comes from the first five volumes. It received average reviews on its release but gained traction with fans for its style, narrative, and music.
Microid's François Coulon reveals very little about the techniques of the remake, but shares both art and inspiration.
"The idea for this remake idea came naturally, as we felt this unique kind of story-driven FPS experience was missing in today's gaming landscape," he writes on the PlayStation blog (via PCGamer). "Our goal is to bring XIII's compelling story to a new generation of players with the best possible graphics and animation. The result will be nothing short of spectacular as we promise to celebrate the amazing work done on the original game."
A trailer for XIII teases the remake beautifully but does not contain any gameplay footage. Coulon promises more details soon. However, On Microid's blog, PlayMagic CEO Giuseppe Crugliano says mechanics will are also being reworked "to modernize the experience in a way that encompasses the spirit of the game".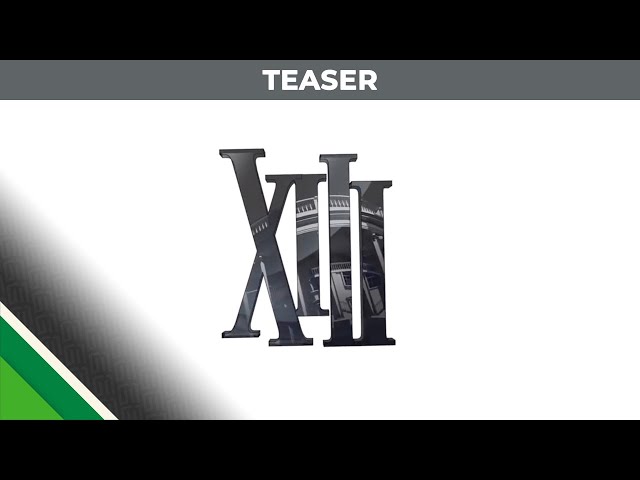 Some reviewers marked down the original release for its enemy AI and inconsistent weapon balance. Theoretically, those are areas PlayMagic could focus on without having to adjust level design too much.
It's technically possible to get the old version of XIII running on PC these days, but copies are fairly hard to come by. It used to be available on GOG, but disappeared from the store in early 2013.
Related: These classic PC games also deserve a remake.
As a result, long-time fans of the franchise will be eagerly awaiting its re-release. It won't be as popular as remakes like Spyro, but at least this one won't be a PS4 exclusive.