Fish and chips. Surf and turf. Britain and video games. These things are classics for a reason – they represent some of the best things in life, smooshed together to create something even more powerful than one on their own. And in the case of the British video games scene, well, we might not even have the rest of the scene without the region.
Even before what we know now as PC gaming, Britain was leading the charge. Older PCs, the ZX Spectrums and BBC Micros of the world, represented some of the earliest home gaming machines in the world – and they were made right here in Britain. Speak to any of the truly veteran PC game devs in 2022 and you'll still find many that grew up learning to code on a ZX Spectrum.
Times may have changed, but Britain's dominance in the PC gaming space hasn't. So, in partnership with Ukie Worldwide, we're celebrating just 15 of the best British PC game developers still active today and the games they make, from the behemoths to the little guys and everything in between, spread all across these beautiful isles.
Keep in mind that there are many more British PC game developers who are entirely deserving a shoutout for their contributions to the industry – not being here isn't a snub, we just have word count limits to adhere to.
Football Manager 2022 – Sports Interactive
Based in the heart of London's Islington borough, Sports Interactive is the world's leading developer of sports management simulations. The studio is best known for its Football Manager series, which has been allowing football fans around the world to live out their Premier League dreams since 2004. The legacy of the iconic sports sim actually dates back to 1992, two years before the developers set up Sports Interactive, when the series bore the name Championship Manager. The company employs over 250 staff members and in 2021, won Gamesindustry.biz's Best Places to Work 2021 award.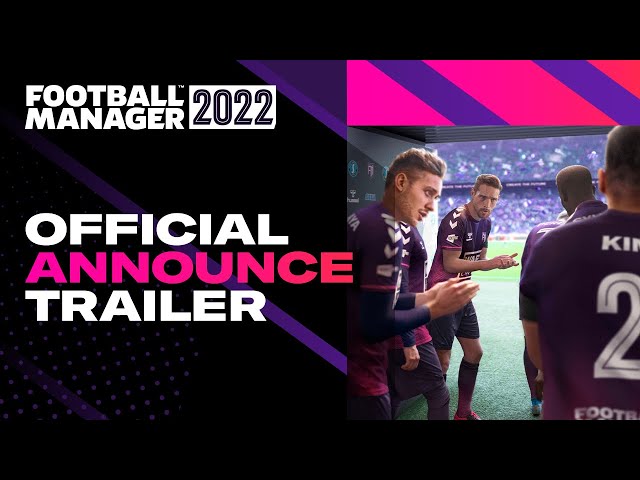 Beyond a Steel Sky – Revolution Software
Any point-and-click player will know the name Revolution Software well, thanks to the company's massively influential hit series Broken Sword. Founded by Charles Cecil, Noirin Carmody, Tony Warriner, and David Sykes, Revolution has been producing narrative-driven adventure games in the city of York since 1989. The studio's most recent venture saw it return to the world of Beyond a Steel Sky in a dystopian science fiction adventure based on 1994's Beneath a Steel Sky. We don't know what the company is currently working on, but original writer and director Charles Cecil is still around and no doubt tinkering with something.
Grand Theft Auto V – Rockstar North
A studio that needs no introduction, Rockstar Games is one of the most successful, controversial, and influential studios in the history of gaming. Starting life in Dundee back in 1987 as DMA Design, Rockstar first found success with Lemmings before taking a chance on a little game called Grand Theft Auto in 1997. 25 years later, and the studio – now known as Rockstar North – is the creator of Grand Theft Auto V is the best-selling entertainment product of all time. With Grand Theft Auto 6 on the horizon, Rockstar is poised to take over the gaming world once again.
F1 22 – Codemasters
Established in 1986, Codemasters is one of the oldest development studios in Britain and one of the most revered racing game developers in the world. Best known for its Colin McRae Rally and Dirt series, Codemasters now produce the official video game of Formula One, allowing racing fans to live out the careers of legendary racers like Lewis Hamilton and Charles Leclerc. Based in a beautiful office in the Warwickshire countryside, Codemasters has a positive work environment focused on supporting its employees.
Forza Horizon 5 – Playground Games
If Codemasters represents the old school of racing game development, then Playground surely represents the new school. Founded in 2010, this Leamington Spa-based studio is responsible for the spin-off of the revered Forza Motorsport series, Forza Horizon. It's also been entrusted with another British icon – Fable – with the studio currently developing a reboot of the series, over a decade after the third mainline entry. Outside of its games, Playground is also working with British state schools on a game design competition alongside The Smallpeice Trust, helping to train the next generation of developers.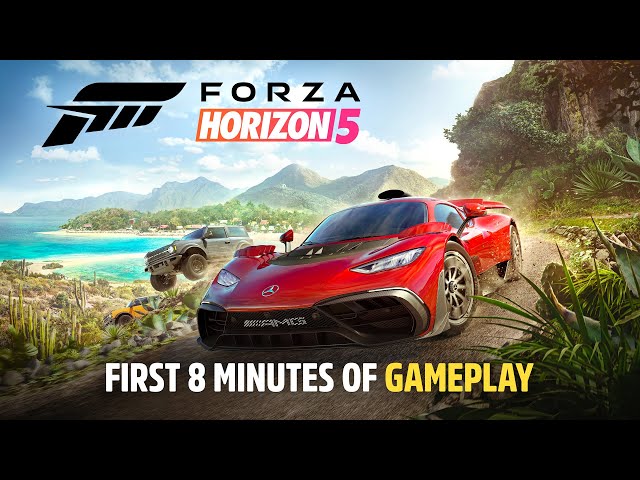 Dear Esther – The Chinese Room
The Chinese Room essentially invented the walking simulator genre. Founded in 2007 as a mod team at the University of Portsmouth, the now Brighton-based studio is best known for Dear Esther, an emotive, unique game with a semi-randomised narrative and a beautiful, sombre soundtrack. The Chinese Room followed this up with the similar Everybody's Gone to the Rapture, but has experimented outside its forte with horror spin-off Amnesia: A Machine for Pigs and sci-fi platformer Little Orpheus. Its work even attracted the attention of major British studio Sumo Digital, which acquired the team in 2018.
Sea of Thieves – Rare
It's near-impossible to have gone through life without playing a Rare game. The Twycross-based studio has been at the heart of British game development since 1985, and while it's best known for Nintendo 64 titles like Goldeneye 007, it's since become a major player in the PC space with Sea of Thieves. The multiplayer pirate-'em-up has taken the seas by storm, and is currently in its seventh season of content with no signs of slowing down. Rare is also working on Everwild, about which very little is known – but it's sure to be magical.
Worms – Team17
From one of the best-known indie developers to one of the best-known indie publishers, Team17 has had quite the growth since opening its doors in 1990. Situated in the Northern English city of Wakefield, the studio is best known for the Worms franchise, but has since started making waves by publishing (and then internally developing after acquiring the relevant studios) games like Overcooked! and The Escapists. Its PC-only range has also rapidly increased recently – train management sim Sweet Transit and upcoming post-apocalyptic CRPG Broken Roads are just two examples of a growing roster.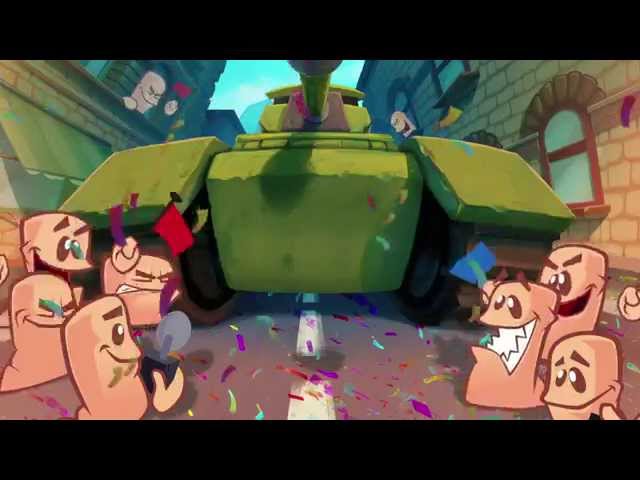 Total War – Creative Assembly
You can't talk about PC strategy games without mentioning the Total War series. While Horsham's Creative Assembly was founded back in 1987, it really found its feet in 2000 with the launch of Shogun: Total War. From there, the series has grown to cover a wide variety of time periods, and even headed into the realms of fantasy with the Total War: Warhammer franchise. But the developer isn't a one-trick pony – the critically acclaimed survival horror Alien: Isolation is proof of that, and upcoming shooter Hyenas could be another feather in the studio's considerably wide-brimmed cap.
Batman: Arkham Asylum – Rocksteady
Think of a Batman game, and you'll probably think of the Batman: Arkham series by London's Rocksteady. Set up in 2004, the studio has been the premier DC developer for over a decade, with Arkham Asylum and its sequels often held up as some of the best games ever made. The series was so well-received that Warner Bros. acquired the developer outright in 2010. Rocksteady is now working on the highly-anticipated Suicide Squad: Kill the Justice League – a major break away from its more heroic, Dark Knight-focused exploits.
RuneScape – Jagex
Who among us hasn't played RuneScape? The seminal MMORPG has been active for over twenty years, and Cambridge-based developer Jagex has no plans to wrap it up now. So successful is the game that a spin-off, Old School RuneScape, was created to satisfy fans of the release that existed before a major visual overhaul of the main RuneScape experience. And neither experience is likely to fade away, with enormous active communities coming together to celebrate both titles at RuneFest every year.
Rust – Facepunch Studios
Originally a one-man outfit started in 2004 by developer Garry Newman, Birmingham's Facepunch Studios exploded into the world with Garry's Mod, arguably one of the best-known Half-Life 2 mods ever created. Not content with being known for a mod, Facepunch went on to create Rust, a survival game that still draws in players thanks to its streamability, and is widely regarded as one of the best on the market. Facepunch isn't stopping there, though – the team is working on a successor to Garry's Mod known as S&box, which is promised to eclipse the original mod for tools and functionality.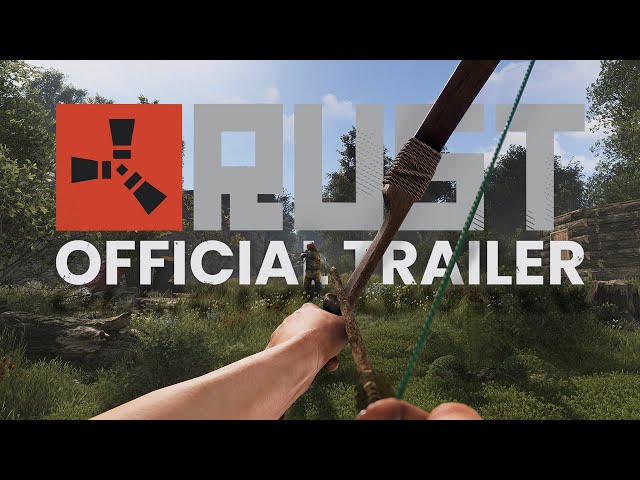 Surgeon Simulator – Bossa Studios
Surgeon Simulator may not have invented a genre of games built around silly premises and tricky control schemes, but it cemented it as a staple of streamers everywhere, and acted as a great launchpad for London's Bossa Studios. The developer, set up in 2010, has become synonymous with a particular brand of quirky, frustrating games like I Am Bread and the many Surgeon Simulator spin-offs, but it's forever experimenting. Its Bossa Presents initiative is a chance for games created during the studio's internal game jams to find an audience before investing too much time and money into them.
Stronghold – Firefly Studios
Another mainstay of the PC RTS scene, Firefly Studios is a well-known developer to a very particular set of PC gamers. Established in 1999 in London, Firefly Studios quickly attracted attention with its Stronghold series, which started in 2001 and celebrated twenty years with the studio's most recent release, Stronghold: Warlords. The studio is now owned by Devolver Digital, an American publisher floated on the London Stock Exchange – and it's working on a new Stronghold game for 2022.
Two Point Campus – Two Point Studios
Two Point Studios is the very essence of Britain. Established in 2016 and quickly making a name for itself with the nostalgic Two Point Hospital, this Surrey-based, medium-sized developer has British charm oozing out of every corner of their games, from the luscious green meadows that surround its game worlds to the subtle, quirky humour found in every molecule of the game itself. Two Point Campus recently launched to rave reviews, with its new spin on the management sim that Two Points' founders helped invent in the '90s and perfect in their first game.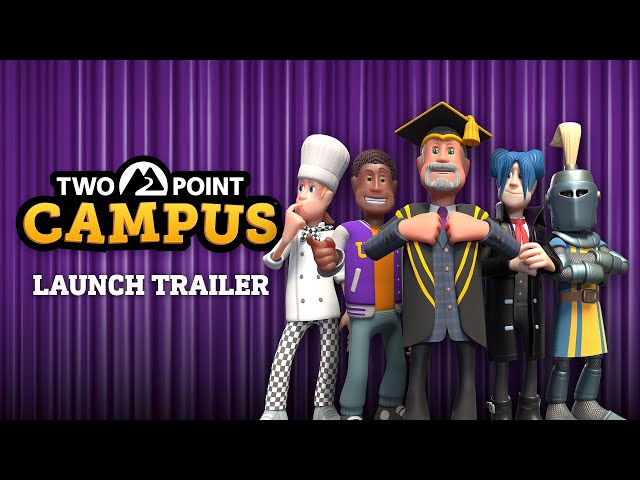 This is far from an exhaustive list – don't forget to visit the Ukie website for more of the best British PC game developers.