The AbleGamers charity is launching a new website to quickly connect game developers to players with disabilities. Accessible.games gives organizations access to a panel of hundreds across the world to ensure their title works for everyone.
"The panels give players with disabilities a way to have their voices heard within the industry by testing games and directly providing feedback, while developers are able to bring an idea or an in-progress project to players with disabilities to gain deep insight and valuable accessibility feedback," AbleGamers said.
The website also provides vital information about designing for maximum accessibility. Its APX triangle breaks it down into three steps: initial access to the game, diversity of challenges, and a chance to overcome those trials.
Though a number of titles have implemented re-bindable controls and other features, it's often not enough. If a game is inherently fast-paced or difficult with no option for adjustment, it can still be overwhelming.
However, if it simply has an "ultra-easy" setting, it can ruin the experience. As such, AbleGamers has provided a set of 22 design patterns that make it easier to think about accessibility in games.
For example, to improve initial access to the game, devs can add feedback channels like haptics for visuals and on-screen cues for audio. To improve the in-game experience, they can let multiple players work co-operatively, enable aim assists, or add quicksaves.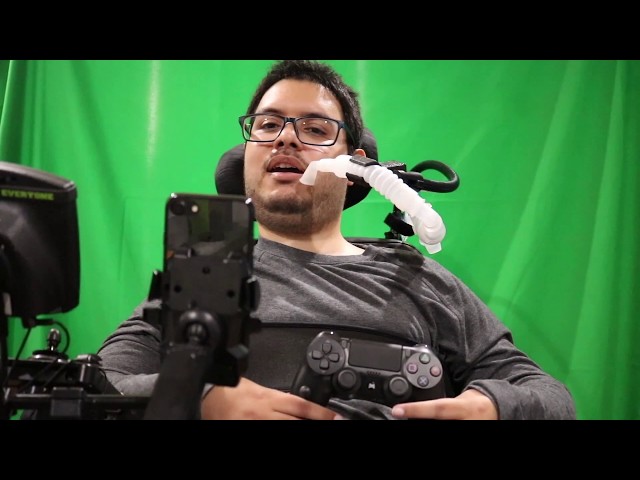 The beauty of building an accessible game is that often has positive effects for all players. Audio to visual feedback can help in noisy environments, and local co-op play can simply increase the fun you're having.
This is a philosophy Microsoft caught onto with its inclusive design strategy, which looks at consumers as individuals rather than averages. Last year, it released its Xbox Adaptive Controller, which we named "one of the most important controllers in gaming history".
Though the controller is available for Windows 10, fragmentation of gaming platforms can make accessibility more of a struggle on PC. AbleGamers' research suggests there are at least 100 million gamers with disabilities across the world, many of whom are in desperate need of an escape.
AbleGamers encourages interested parties to sign-up for its newsletter, or follow it on Twitter to keep up with the latest stories and advances. You can also donate here to help fund its efforts.