Have you ever fantasized about heading up an army of dragons? Well, Age of Wonders 4's new content pack, Dragon Dawn, lets you do all that and more. In Age of Wonders 4 Dragon Dawn you can become one of these scaly beasts of legend, and use an arsenal of elemental magic to decimate your foes in Paradox's fantastical strategy game.
Director of Age of Wonders 4 and co-founder of Triumph Studios, Lennart Sas, writes "during the development of Age of Wonders 4, we had more ideas than we had time to add them. We knew we wanted to do something very special with Dragons and Reptilian beings, so with Dragon Dawn, we went all-in." Yes, yes they did.
Picture the scene: you play as a Dragon Ruler, a unique new fully-customizable leader type. You emerge into The Ashen War, an all-new realm where you're caught between six feuding dragons, who are intent on levelling the battlefield with fire and brimstone.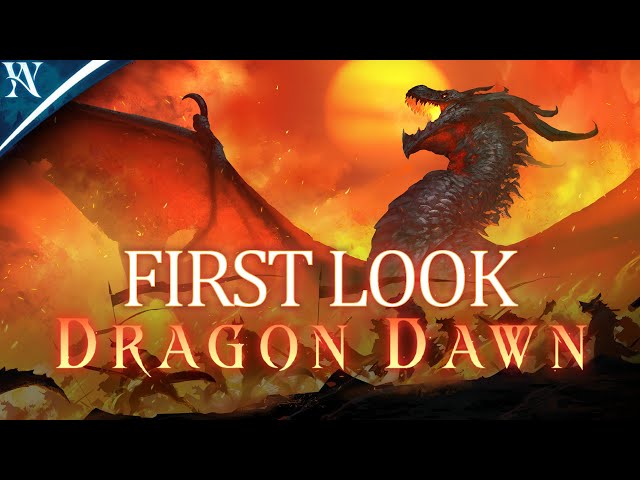 You'll be able to use the Tome of Evolution to evolve units as they battle, and there's a slew of spells you can use to boost them up, too. This is accompanied by the magical Tome of Dragons, which allows you to summon the beasts and use their power as your own. The best part about the Tome of Dragons, though, is that it literally lets you become a dragon. If you needed any prompt to pick this pack up, that'll probably do it.
Speaking of picking it up, the Age of Wonders 4 Dragon Dawn content pack release date is set for June 20, with the suggested price point being $9.99 / £8.49. It also launches alongside the highly anticipated free Wyvern update, which adds a slew of new content to the game and, according to the devs, has patch notes that are over ten pages long.
As someone who has been meaning to pick up the game since reading our Age of Wonders 4 review, this is literally the push I need. I've loved dragons since I was a kid, and this pack is literally a childhood dream come true. I thought that the dragons in my WoW Dragonflight review were cool, but this is a whole new level – sorry Alexstrasza.
If you, like me, love all things fire-breathing and fantastical, be sure to check out our list of the best dragon games on PC. If you prefer the more classic approach to all things strategy though, we have a rundown of all the best games like Civilization to scratch that historical itch.