Alan Wake 2 is already setting itself up to be a visual feast on PC, as one of the first games to fully utilize the power of Nvidia DLSS 3.5 and path tracing. The highly-anticipated sequel doesn't stop there when it comes to supporting some of the best tech available today, as the game will also have PlayStation DualSense controller support on PC.
Alan Wake 2 has been designed from the ground up with the frame generative and upscaling powers only the best graphics cards can support. Making full use of the Nvidia DLSS 3.5 technologies, the small town of Bright Falls and The Dark Place alike are shining examples of the power of path tracing and AI tech. While the upcoming horror game will look impressive enough, the addition of PlayStation DualSense controller support will add another layer of immersion to this anticipated spine-chilling experience.
Communications director at Remedy, Thomas Puha, took to Twitter (X) to share the news that, with the DualSense controller, you'll be able to "feel rain patter on the controller. Each weapon feels different on the trigger, so a shotgun will be markedly different from the crossbow. You can ofc [sic] turn this stuff off if you want. Also supported on PC if you use the DualSense there."
The PlayStation DualSense controller is one of the best controllers available today, mainly due to its use of haptic feedback and dynamic adaptive triggers. With the first Alan Wake game being memorable for its atmospheric environments, I can only imagine the extra levels of immersion this support will add to the Alan Wake 2 experience. If you prefer not to push a little harder on the trigger buttons to take out the Taken, there is always the option to turn off the haptic feedback if you so decide.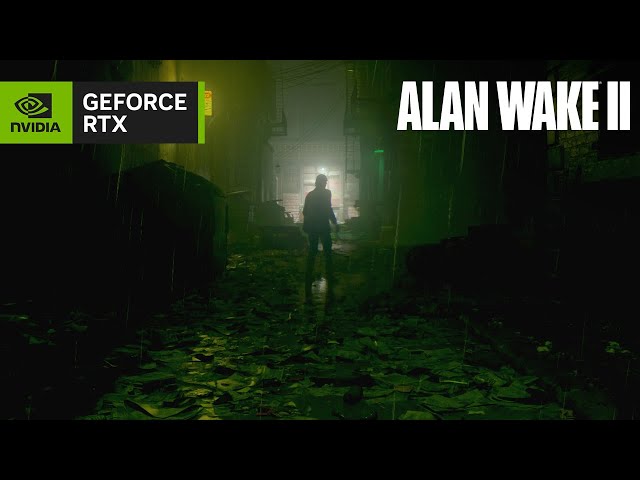 Currently, the official Alan Wake 2 store page on the Epic Games Store website doesn't yet officially mention the support of DualSense controllers. Nevertheless, the tweet by Thomas Puha is a good sign that you'll be able to feel your way through the horrors that await you in Alan Wake 2, when it releases on October 27.
Read our Alan Wake 2 review if you need more convincing about picking up this horror sequel, 13 years in the making. If you've got controllers on your mind instead, check out the best PC controllers and take your pick of the bunch.