AMD Navi has been previewed over at Computex 2019. The company's upcoming 7nm graphics architecture has been subject to many, many rumours, but now AMD have officially lifted the lid on its next-generation graphics cards: the Radeon RX 5700-series launching worldwide in July.
AMD Navi is a GPU architecture that goes across PCs, consoles, and the cloud, according to Dr. Lisa Su during AMD's keynote. Not only is Navi powering the next-gen PlayStation, it will also be making its way into our gaming PCs. Phew. We will have all the details come E3 in June, but for now, AMD has teased a couple of the key details for its upcoming graphics cards.
It will feature the all-new 7nm RDNA architecture, or Radeon DNA, which is a departure from the GCN, Graphics Core Next, architecture used for many years. This new architecture utilises a new Compute Unit design, a new multi-level cache hierarchy, and a new streamlined graphics pipeline. AMD says it's managed to reduce latency, increase bandwidth, and lower power for its next-gen graphics cards thanks to the improvements in design.
This new graphics architecture will allow AMD to increase performance per clock by 1.25x and performance per watt by 1.4x. That's a mighty fine increase, and AMD is touting a 10% performance increase in Strange Brigade over an Nvidia RTX 2070 with its RX 5700.
Pixel power: These are the best graphics cards right now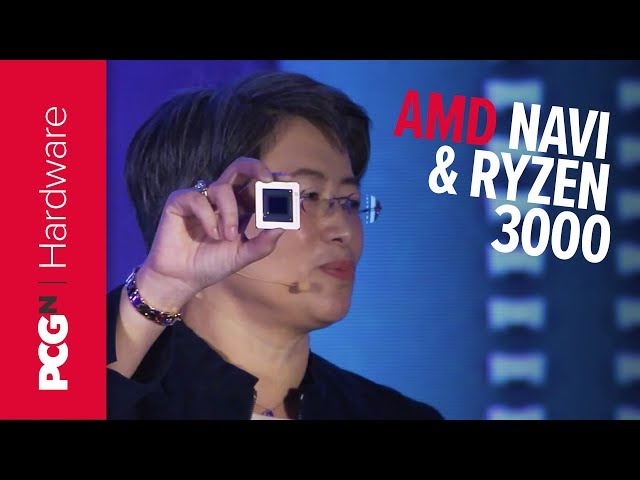 AMD Navi 5000 series graphics cards will also feature PCIe 4.0 for massive bandwidth with compatible CPUs and motherboards. Luckily AMD Ryzen 3000 chips will have that sorted.
We don't have price points or all the details on the SKUs, but AMD has confirmed it will detail Navi further during its E3 stream on June 10 at 3pm PT.