As the prophecy foretold AMD has announced Ryzen 3000 CPUs at Computex 2019. From July 7, 2019, gamers will be able to slot Zen 2 processing power into their gaming PCs – harnessing all the world's first desktop 7nm x86 CPU has to offer and running at colossal PCIe 4.0 bandwidth thanks to the X570 platform.
There's a lot to digest from AMD CEO Dr Lisa Su's Computex Keynote, so let's start with the best bits. First up, yes, you'll be able to slot 12 whole processing cores, from dual 7nm chiplets, into your own machine at home thanks to the Ryzen 9 3900X. Although if you're not into near-compulsive multitasking and prefer your PC gaming then the eight-core Ryzen 3000 fare might suit you rather well.
Under the hood sits AMD's Zen 2 architecture. Each Ryzen AM4 package is a combination of either one or two 7nm processing chiplets paired with a single 14nm chiplet, resulting in an impressive power/performance ratio over its first and second generation predecessors. No doubt thanks somewhat to TSMC's 7nm process node.
Thanks to all that lithographic goodness, the octacore Ryzen 7 3800X is able to boost to a max clock speed of 4.5GHz from 3.9GHz base, and the 12-core Ryzen 9 chip up to a whopping 4.6GHz from 3.8GHz.
Don't let a HDD slow you down: These are the best SSDs for gaming
| | | | |
| --- | --- | --- | --- |
| | Ryzen 9 3900X | Ryzen 7 3800X | Ryzen 7 3700X |
| Cores/threads | 12/24 | 8/16 | 8/16 |
| Boost clock | 4.6GHz | 4.5GHz | 4.4GHz |
| Base clock | 3.8GHz | 3.9GHz | 3.6GHz |
| TDP | 105W | 105W | 65W |
| Cache | 70MB | 36MB | 36MB |
| Price | $499 | $399 | $329 |
As for performance, AMD has increased IPC by a whopping 15% with Zen 2. It's also doubled cache size and doubled floating point performance.
So how does that shake out? Well, AMD's touted its 3700X as over 30% faster than Intel's i7 9700K in multithreaded Cinebench R20 benchmarking. Meanwhile, the Ryzen 7 3800X matches Intel's i9 9900K in AMD's own PUBG benchmark – no wonder Intel wanted to roll out the i9 9900KS yesterday.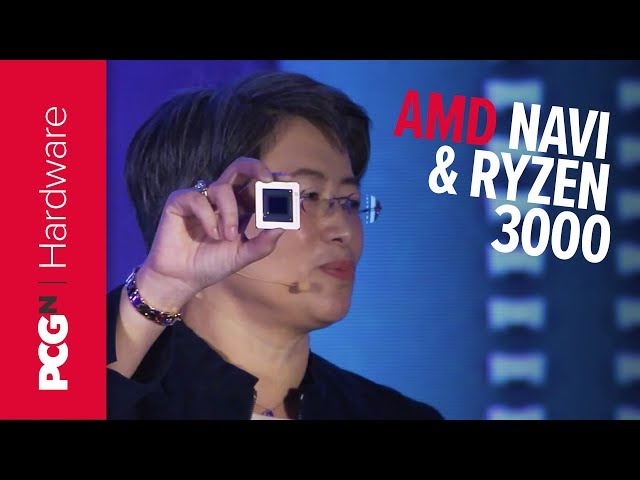 And, while it's probably serious overkill for us gamers, the Ryzen 9 3900X outperforms Intel's Core i9 9920X by 14% in single-threaded Cinebench R20 and 6% in multithreaded testing.
And all that starting from $329 with the Ryzen 7 3700X. You'll be able to get your hands on Ryzen 3000 chips from July 7 alongside X570 motherboards. And maybe we'll even see AMD Navi graphics cards that very same day, too.