AMD has officially announced the existence of its AMD Navi graphics cards over at Computex in Taipei, and we won't have to wait all that long to get our hands on these next-gen GPUs with a launch date set for sometime in July – with overclocked cards following shortly after.
And it looks like AMD will be sticking to its usual MO and controlling the launch for its upcoming RX 5700-series GPUs at first. The company did the same with Vega, after all. A Sapphire rep told us at the tech show that the company will be releasing its own factory overclocked graphics cards roughly eight weeks after AMD's official launch.
But at least there's a whole heap of cards on the way it seems. A stark comparison to the RX Vega launch, which didn't see any third-party factory overclocked cards for a long while after launch and few at that. Sapphire has told us that it will be bringing back its Toxic brand card, the uber-spec, high-performance SKU in its lineup that has been left by the wayside this last generation.
The Toxic card, Sapphire says, will provide additional performance over the reference kit, although how much is dependent on the availability of top binned silicon, and will come with a ton of extra features and functionality to make it all worthwhile.
Find out more: Here's everything we know about AMD Navi from Computex
But the mere existence of a Toxic branded card is a good sign for AMD Navi 5000-series performance and volume at launch. This shroud and cooler design was deemed a little too overpowered for dear ol' Polaris, and the company couldn't justify the top-tier cooler – but with Navi it sees potential.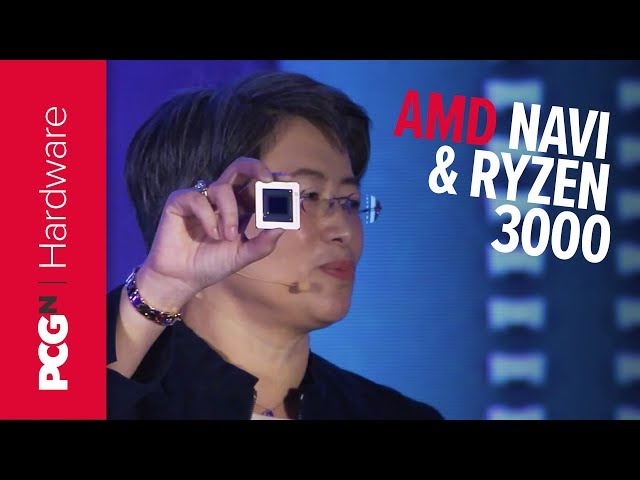 AMD touted RTX 2070 level performance, or thereabouts, with its RX 5700 GPU during the company's Computex keynote.
Sapphire seemingly have faith that the performance of the red team's upcoming next-gen cards, built upon the brand new RDNA architecture, will be enough to warrant a hefty cooler. After all, it will also likely carry a similarly hefty price tag. That also means that the company sees high demand and stock availability for AMD's next-gen chips, which has been an issue for Radeon launches in the past.
Not to worry if you prefer budget buys, however, Sapphire has confirmed the usual Nitro and Pulse cards will be available around Navi's launch alongside its new and improved overclocking software, Trixx.