It has been widely reported that the shiny gold AMD Radeon RX 5700 XT 50th Anniversary Edition would not be available outside of the US and China. You know the one, the new graphics card with Dr. Lisa Su's initials on it that somehow makes it go faster. Yeah, that one. And with something as shiny and gold as that, why would you limit it to just two territories?
Well, the short answer is: you won't. The long answer is that while AMD's direct graphics card sales portal on AMD.com isn't yet a completely global eshop, that doesn't mean the 50th Anniversary Edition of the 5700 XT is going to be a limited edition in that only dollars and yuan will get you one.
Sure, the cards will be in limited supply – though AMD has refused to comment on just how limited the supply is going to be – but it will be going out to more than just a pair of diametrically opposed countries. AMD has officially announced that it will be expanding the 50th Anniversary Edition sales across 18 different countries, either via AMD.com or through its Chinese retail partner.
The original story came out via Cowcotland, which was then disseminated out around the wider web, before AMD's Drew Prairie came out with an official response on r/AMD.
"Hi all," he writes. "Friendly reminder that just because someone writes it doesn't mean it is true….
"We will be expanding AMD.com sales to more countries, so we expect the 50th anniversary edition will also be available in: Austria, Belgium, Czech Republic, Denmark, Finland, France, Germany, Ireland, Italy, Luxembourg, Netherlands, Portugal, Spain, Sweden, and the United Kingdom.
"Sorry we are not offering global availability at this point. We hear you on the desire. The team is focused on expanding into more regions/countries while making sure we can fully support customers."
Included in this is that North America is also supported via AMD.com, which includes both the US and Canada. That does still mean that the $499 pseudo Founders Edition RX 5700 XT won't be available globally, but the limited edition card is going to be more broadly getable than had been rumoured.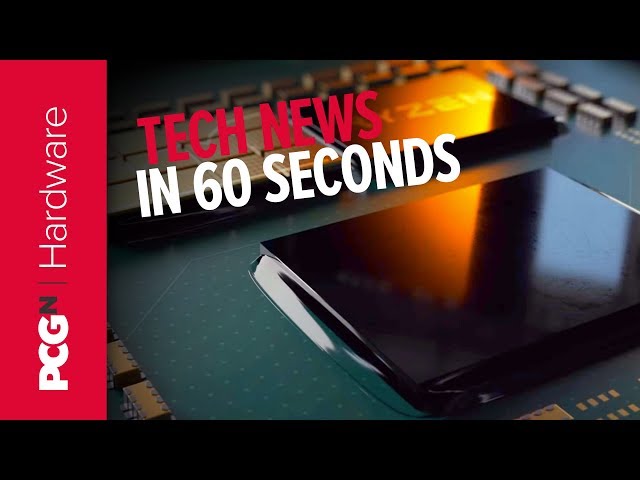 It's interesting that AMD has taken the step to immediately refute the rumour; that's not something it normally does. But, as Pairie himself says: "We aren't going to comment on that type of stuff, but will help clarify if there is confusion around something we said/did etc."
Join the conversation and comment on this story on its Facebook and Twitter threads.