The 16-core AMD Ryzen 9 3950X is going to be both the fastest gaming processor in the Ryzen 3000 stack as well as the one with the highest core counts too. That's not something you can normally say about high-end desktop processors, especially not ones boasting the sort of spectacular core counts of these top Zen 2 processors.
But the reason AMD has been able to make its most-expensive, and highest core-count, Ryzen 3000 CPU also the one with the highest clock speed of this entire generation of chips, is that it has been specially binning the Zen 2 chiplets in order to find such speedy 16 cores of 7nm Ryzen goodness.
That's also the reason the $749 3950X is so much more expensive than its $499 12-core Ryzen 9 compatriot. The 12-core chip also uses a pair of eight-core chiplets in its underlying design, so it's not about adding in that extra silicon which bumps up the price. It's finding a pair of chiplets that can have the full set of eight cores running in each chiplet, and function at the 4.7GHz Boost it requires.
"We were special binning the ones to get the 16 cores," AMD's Sasa Marinkovic tells me, "and they are more exclusive and harder to bin, and harder to get."
The world's first 16-core gaming CPU is going to be available after the first flush of Ryzen 3000 processors has hit the market on July 7. The initial Ryzen 9 series will only feature the 12-core 3900X. Yeah, 'only'… But the 16-core chip will be filling out the ranks come September, though in what sort of volume we're not entirely sure of.
Read more: These are the best gaming headsets you can buy
Shipping all the complex I/O silicon off onto a separate 12nm die means that the 7nm CPU chiplets aren't as complex as they would have to be if they were going to be a monolithic eight-core 7nm chip. And that means the yields on the chiplets are actually pretty good, so it's entirely possible that, even though AMD's bin sorting them to make up the 3950X, there might actually be enough in the bin to cater to anyone who wants to shell out $749 for one.
The I/O stuff is all rather more difficult to scale when you're shrinking it down, which is why sticking to a 12nm process for the memory controller, et al, makes a whole lot of sense.
"You don't need 7nm for memory controller, or PCIe, or I/O," says AMD's Travis Kirsch. "A lot of that stuff actually doesn't scale well as you shrink it. So if you take all that stuff down to 7nm it takes up all this extra space, and makes your die costs just ridiculous."
But with the chiplets purely being focused on performance we're in an unprecedented position where it doesn't matter how many cores you're jamming into this AM4 platform.
Sticking the full 16 cores in doesn't have to mean your clock speed, and therefore your gaming performance, has to fall by the wayside as a compromise.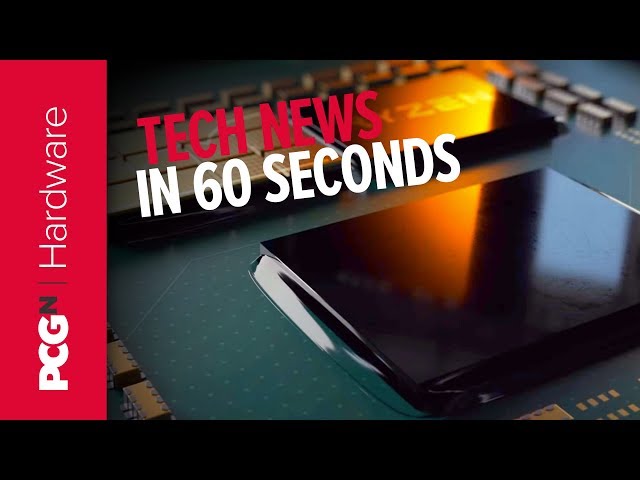 "Our goal is, through special binning and other techniques," says Kirsch, "to provide the best gaming experience with the more money you pay, and also the most creative performance experience. In an ideal world that's what it should be, but in a lot of high-end desktop processors all your gaming performance goes backwards. You look at Intel and AMD, once you get to the high end desktop space, your gaming performance is much lower than what you get on a mainstream platform.
"In the past, when you look at a high end desktop platform, typically your frequencies fall off when you move up the stack, going forward with 3rd Gen Ryzen, you actually see it scale up, which means that your best gaming parts are also going to be your highest core count parts."
Join the conversation and comment on the Facebook and Twitter threads of this Ryzen 9 article.