The Amnesia The Bunker demo is here, meaning you can try the immersive sim horror game for free and see if it's for you. We've got everything you need to know about surviving the early game from our PCGamesN preview and hands-on back at GDC earlier this year, so if you're incredibly excited about the Amnesia The Bunker release date get ready, it's about to get spooky.
That's right, Amnesia The Bunker has a demo available now on Steam, letting you try out the game's opening sequence and experience exactly what this shiny new installment has to offer. From what I played at GDC (the opening hour or so) I can safely recommend giving the demo a try, as I absolutely loved it.
While our Amnesia The Bunker preview gives you some great insight from creative lead Fredrik Olsson, there's still a fair bit about the mechanics of the game that we can give you to help you on your way through the demo.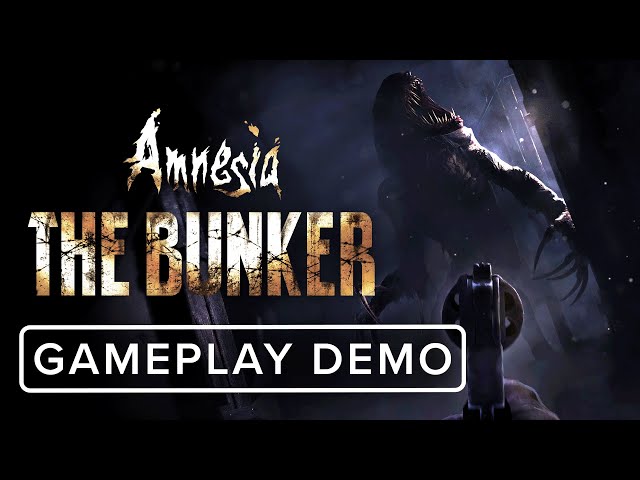 First of all, there's only one save point in the entire game; the room with the lamp in it. This safe haven is where you can refuel the bunker, plan your next move, look at the map, and light the lamp to save your progress, so be careful out there and memorize the layout.
Ammo for your trusty revolver is also incredibly scarce, sort of like in fellow horror game Alien Isolation. So you'll either need to go hunting for it to get more than you'd normally have, or preserve what you do have for when you really need it.
As mentioned, Amnesia The Bunker is an immersive sim, so if you're low on resources or think two items can interact in the world give it a shot. Fuel can be poured on the ground and set alight with bullets on top of being used for generator light, for example, while bandages have multiple uses beyond healing you.
My last piece of advice based on what I played at GDC is this: the Bunker monster is absolutely awful. That's less advice and more a warning I know, but he can scurry around in the walls, follow you into dead-end rooms, and he simply won't die. Try covering up the holes he can emerge from with boxes as you see them, listen for him moving between the walls, and, for the love of all that you value, don't walk into a dead end.
So, if you want a scary take on the immersive sim, and one that slows down every one of your actions to give them even more weight, the Amnesia The Bunker demo is absolutely for you.
In the meantime, you can get your fill with these survival games and a breakdown of all the biggest upcoming games as well, with whatever you pick sure to offer you a stellar experience.