What are the best upcoming games this year? If you're anything like us, you're time is already stretched trying to play all the great games out right now… but it's not slowing down any time soon. Hope, anticipation, agony, and elation (plus exhaustion) – the endless cycle of emotions we go through during the annual PC release schedule.
Year in, year out, games are produced in such varying degrees of quality that not a single one of them is destined for certain success. Some of the best PC games of all time are released alongside utter disasters, series are born while others dwindle, and occasionally a game actually lives up to our expectations. Below you'll find all the upcoming PC games you should keep on your radar, and it's wildly varied. There's horror games, racing games, story games, a sequel for one of the most popular FPS games of all time, and all of their expected release dates.
Here are all the best upcoming PC games for 2023 and beyond: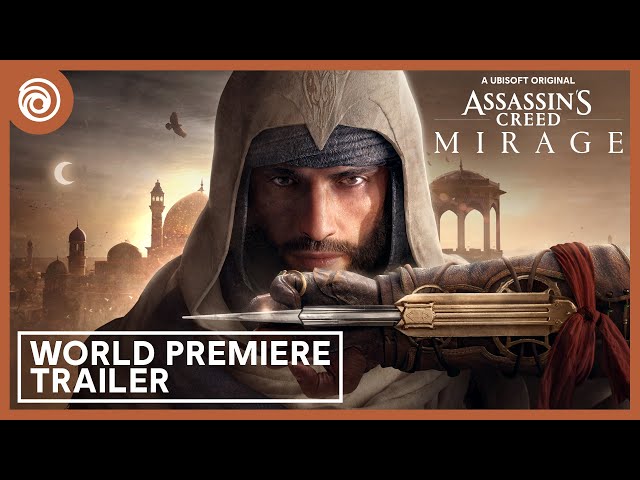 Assassin's Creed: Mirage
It seems Assassin's Creed: Mirage will benefit from a smaller, more contained world than previous AC games, perhaps going the opposite way of Starfield's player autonomy. In a more linear story game, you slip into the shoes of Basim Ibn Isbhaq, who we first met in Assassin's Creed Valhalla. Only Mirage is set around 20 years prior to Valhalla, and Mirage is the origin story of this young street-thief-turned-assassin.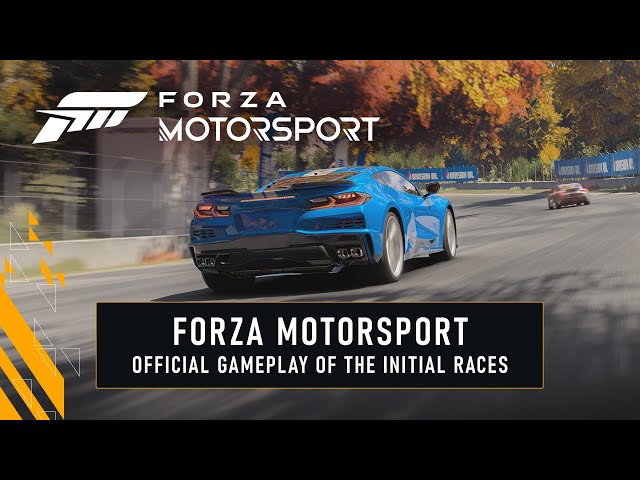 Forza Motorsport
Forza Motorsport, or Forza Motorsport 8, is a reboot of the very first game of the legendary racing series, bringing Forza's origins up to date using new technologies and higher definition graphics. I mean, just look at how glorious Maple Valley looks in the video above. Maple Valley isn't the only classic track to return for Forza Motorsport either, as other courses from across the series get revamped for the 13th Forza game.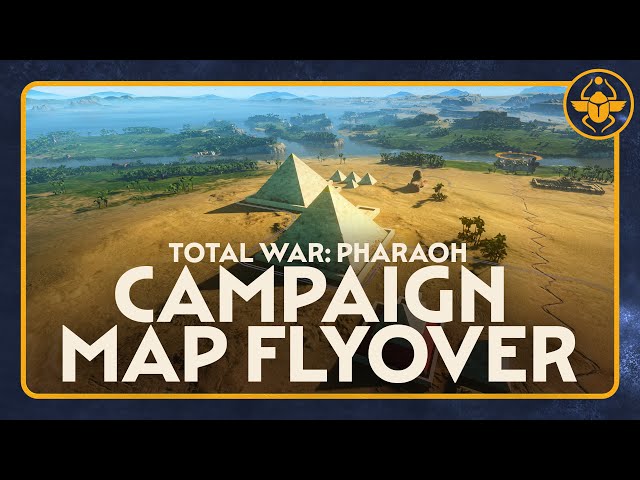 Total War: Pharaoh
Historical strategies remain as popular as ever, and the excitement heading into the release of Total War: Pharaoh backs that up. We're among those looking forward to the full release of the latest Total War game, and you can find out our early thoughts in our Total War Pharaoh preview. If you're new to the Total War series, Pharaoh could be a great place to start as it's the oldest game so far based on its setting, way back in 1200 BC.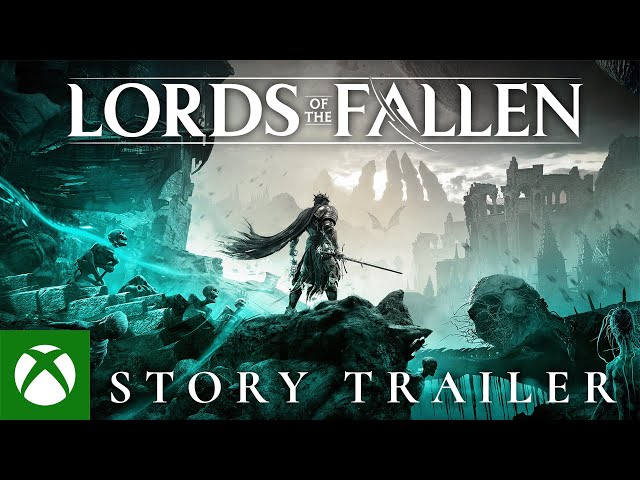 Lords of the Fallen
Kind of a reboot of Lord of the Fallen (2014), kind of a Lord of the Fallen 2, you'll find yourself at home in Axiom and Umbral whether you've played the original or not. Approximately five times bigger than the 2014 original, there is plenty to explore, including both the land of the living and the land of the dead. While you have the ability to traverse between the two in this intense soulslike, be careful not to spend too much time in Umbral, the land of the dead…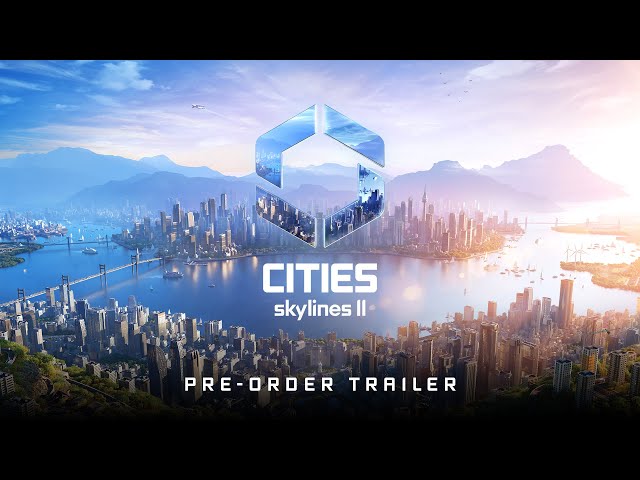 Cities Skylines 2
The epic city-building game is back and bigger than ever with an incredible amount of realistic gameplay elements to boot. A new, more realistic Cities Skylines 2 economy has you calculating your tax in a more real-world sense, new citizen behaviors and even Cities Skylines 2 rush hours make traffic flow more complex, and immersive Cities Skylines 2 sounds include dynamic pedestrian and traffic noise, and even animal sounds. If management games are your thing, they don't get much more detailed than this.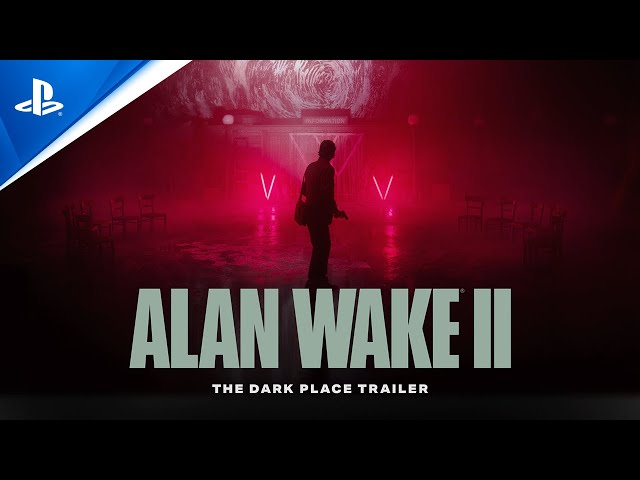 Alan Wake 2
We find ourselves back in The Dark Place over a decade on from the first game, as does Alan Wake himself, having been trapped there this whole time. That said, Alan Wake 2 is a direct sequel to the events of Alan Wake, cos, well, I guess nothing much happened there in the last 12 years. What happens next, though… you'll have to play to find out.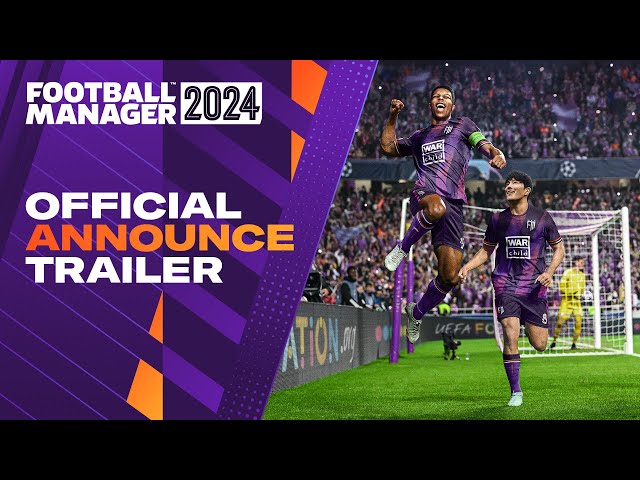 Football Manager 2024
Football Manager is back once again, as we've come to expect from the annual footie juggernaut. Unlike the other yearly football game, this time you take position behind the scenes, putting together the best squad by buying up the up-and-comers and transferring out the duds. Of course, you gotta win matches to be able to pull that off, too.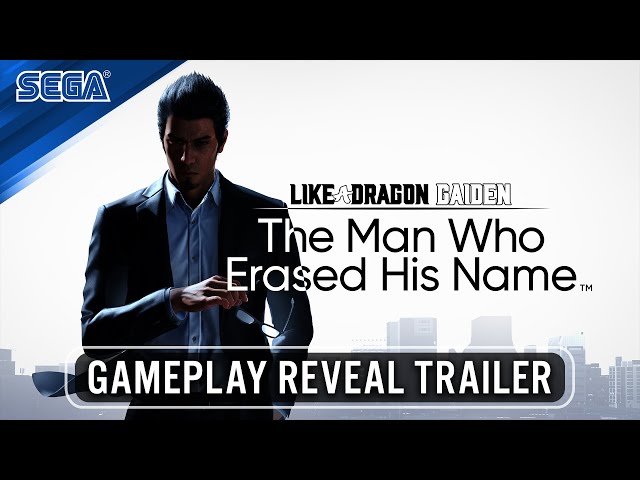 Like a Dragon Gaiden
Like a Dragon Gaiden: The Man Who Has No Name is a return to the Yakuza games of old, series veterans will be pleased to hear. Taking a break from new protagonist Ichiban, we're back in the shoes of the old faithful Kazuma Kiryu in a game set between Yakuza: Like a Dragon and the next game in the series, Infinite Wealth. What's more, if you buy The Man Who Has No Name, you receive a demo for Infinite Wealth, too.
Call of Duty: Modern Warfare 3
Another confusing sequel in our list, Call of Duty: Modern Warfare 3 picks up directly where we left off 2022's Modern Warfare 2, and so continues the brand-new series which is similar to, but not a direct remake of, the first Modern Warfare series. In another strange twist, this game sees the return of Makarov, the main antagonist from the first Modern Warfare 2, who was presumed dead and is so far missing from the reboot series. Hopefully you're still with me, because it'll certainly be worth seeing where the story goes next in one of the best modern war games of all time.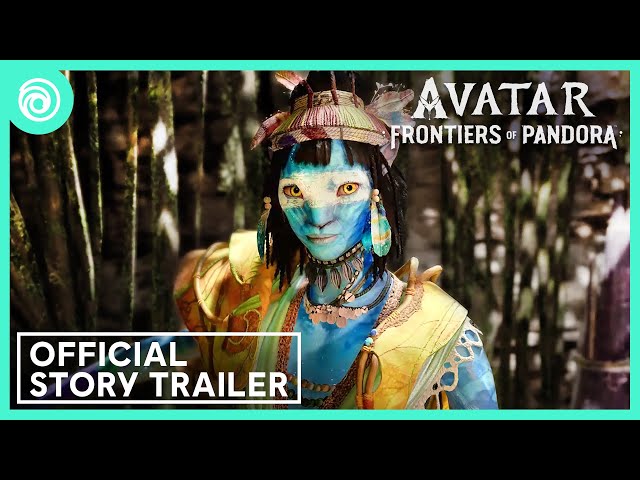 Avatar: Frontiers of Pandora
Ubisoft's Avatar: Frontiers of Pandora is the perfect combination of the familiar movie series and an all-new setting, the Western Frontier. Predominantly an FPS game, Frontiers of Pandora utilizes nature and exploration as your main tools for success in guerrilla warfare. As we explore in our full Avatar Frontiers of Pandora release date guide, "Pandora is a living, breathing place… From a jungle that reacts to your presence to a dynamic weather system," bringing the very best aspects of the movies to an immersive videogame.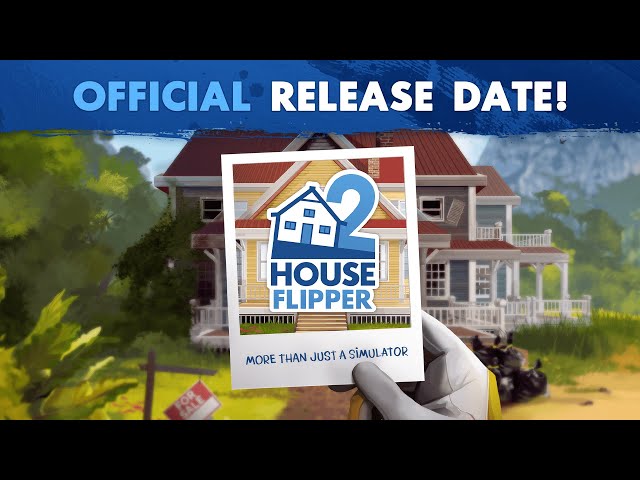 House Flipper 2
Most of the games on this list right now are deep, complex story games and RPGs with emotional storylines. Here's House Flipper 2 to the rescue if you're after something a little more… calming. Following on from the success of House Flipper, one of the most successful relaxing games of recent years, House Flipper 2 isn't as stressful as flipping a house in real life as you sit back, switch off, gut rooms, destroy walls, and decorate interiors in this methodical and therapeutic game.
House Flipper 2 release date: Thursday, December 14, 2023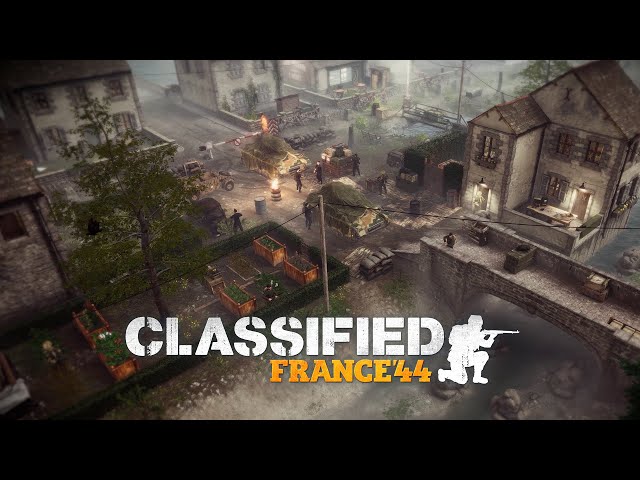 Classified France '44
Despite a fairly confident "2023" listed as the release date on the Classified France 44 Steam page, there is still no set date for the turn-based strategy game. Hopefully it will see the light of day this year, especially since there is still regular communication on the game's Twitter/X profile and plenty of new trailers and content released on a near daily basis.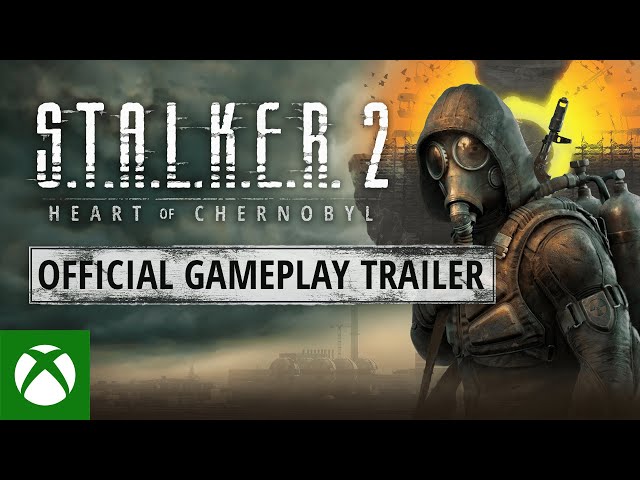 Stalker 2
Nearly two decades since the release of S.T.A.L.K.E.R, the horror sequel is finally on its way. Okay, we were expecting it in December 2023, and that has now been pushed back to "Q1 2024", but looking at the trailers and the official site's proud discussion of its use of mo-cap and photogrammetry tech, it looks like Stalker 2 should be worth the wait. Take a look at our Stalker 2 release date guide for more details.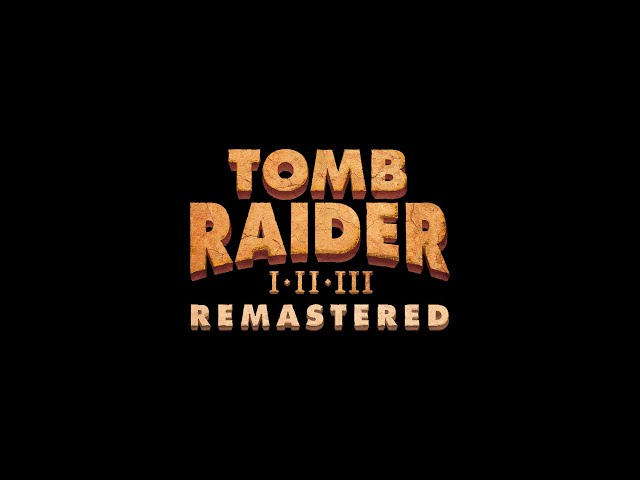 Tomb Raider Remastered
During a recent Nintendo Direct, it was revealed that Lara Croft and her pointy boobs would be returning to a PC or console near you. Yes, Tomb Raider I-III are getting remastered and rereleased in 2024, and the great thing is that you have the option to toggle between the new graphics and the old ones at will to see just how far the game has come. Even better is that the new graphics are truly just a remaster of the old, so it still has that classic Tomb Raider feel to it, unlike some more modern Tomb Raider content.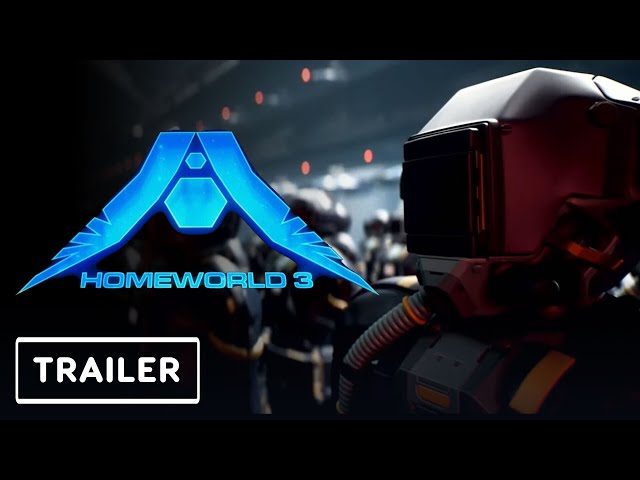 Homeworld 3
Homeworld, the beloved series of real-time strategy games, is getting a long-awaited third installation. Homeworld 2 was released almost 18 years ago, but in recent years the positive reception to the Homeworld Remastered Collection and prequel Homeworld: Deserts of Kharak has encouraged publisher Gearbox and developer Blackbird Interactive to work on an official sequel. Expect more tiny ships gracefully swooping through the vastness of space and a "ballistics-style weapon system similar to Homeworld 1".
Life by You
Even with the next The Sims game, Project Rene, under production, we couldn't be more excited about the release of Sims-like Life by You. Incredibly similar to The Sims, but seemingly more detailed with more customization options, Life by You could be a real rival for whatever Project Rene becomes. It's also developed by Paradox Tectonic whose parent publisher, Paradox Interactive, also published Cities Skylines, so the simulation game is in good company already.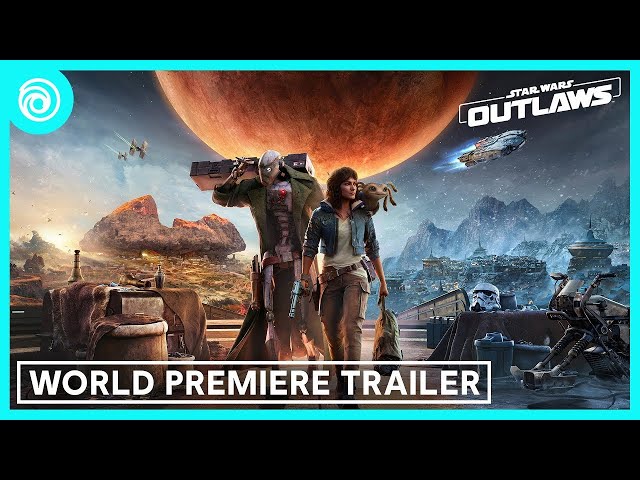 Star Wars Outlaws
Become a space outlaw in this open-world Ubisoft Star Wars game, which follows lead character Kay Vess on a mission to free herself from her fugitive status. Accompanied by the very classy android ND-5 and the adorable Nix, you'll never be short of company in Star Wars Outlaws, which has been narrowed down for a release date sometime in 2024.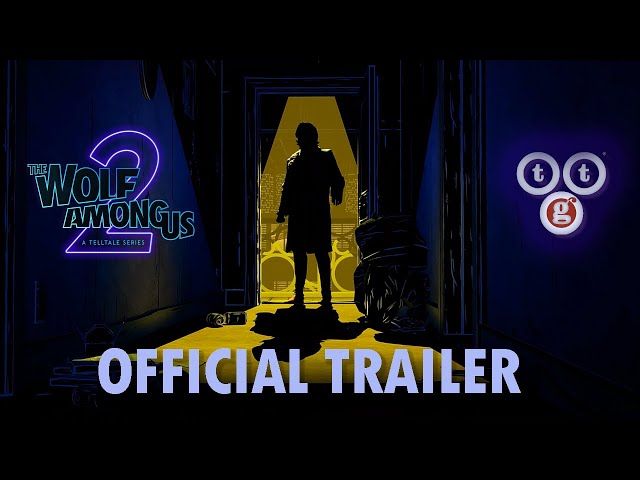 The Wolf Among Us 2
One of the more surprising updates from The Games Awards 2019 was the return of The Wolf Among Us 2. You can expect the same choice and consequence-style narrative experience of previous Telltale games. While the original trailer confidently boasted a 2023 release date, don't expect The Wolf Among Us 2 anytime soon, as developer LCG Entertainment has hit the reset button.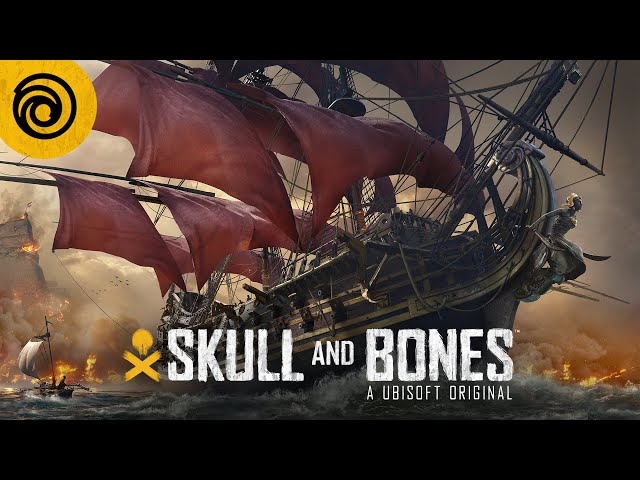 Skull and Bones
Black Flag and For Honor meet for PvP sailing, piracy, and cannon-firing in Skull and Bones. With a familiar UI and control mechanism for anyone that's played Assassin's Creed's sea-bound adventure, it's no surprise that it's garnered a following of fans since its announcement in 2017. Unfortunately, it's been subject to continuous delays since then, but Ubisoft has now moved the game into the closed beta stage, and streaming was even allowed for the latest beta, so we must be getting closer to something they're willing to release. The uncertainty is a shame, but one day we'll be able to sail the high seas and claim some booty for ourselves.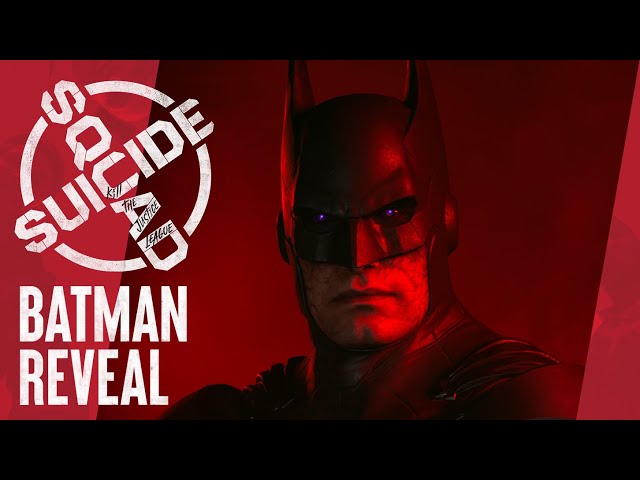 Suicide Squad: Kill the Justice League
We've been wondering what Batman Arkham developer Rocksteady has been up to for years, and now we finally have our answer: a Suicide Squad game. We can't say it's the game we were hoping for, but Rocksteady has done a terrific job with the Batman license, so we're quietly confident. We know that the game features the late, great Kevin Conroy as Batman, too, so that's reason enough to look forward to the Suicide Squad: Kill the Justice League release date.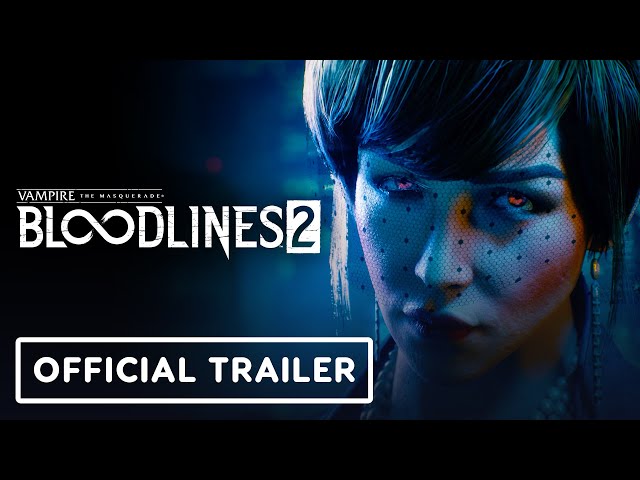 Vampire: The Masquerade – Bloodlines 2
It's been nearly 19 long years, but we finally have a sequel to the cult classic bloodsucker. The sequel takes us to Seattle, but the land of coffee and grunge has been given a coagulated coat of crimson as you unravel another rich mystery.
While the original is remembered fondly for its engrossing narrative, it remained rife with bugs and disappointing combat. Luckily, Vampire: The Masquerade – Bloodlines 2's gameplay plunders immersive sims such as Dishonored 2 and Deus Ex to make its vampiric fisticuffs just as engaging as its story. Following a switch of developers, the release date has been pushed back, but we're more than ready to sink our teeth in when it finally arrives.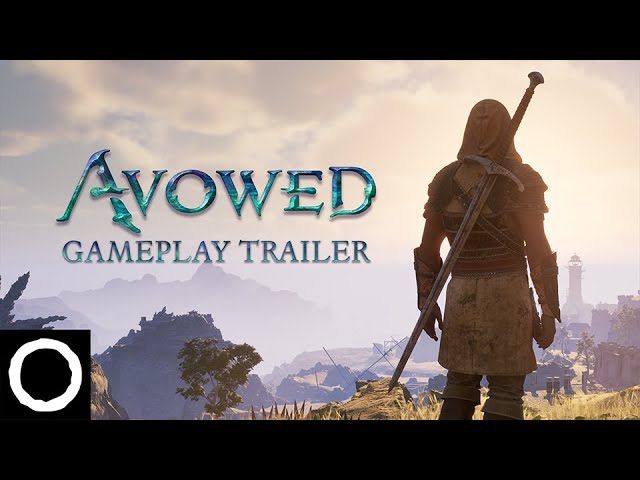 Avowed
We got our first proper glimpse of Avowed during the Xbox Games Showcase, and while everyone's attention may have been on a Bethesda-developed space game, Obsidian's fantasy RPG adventure has all the hallmarks of a fun romp across the Pillars of Eternity world. Will you use your magic powers and competent swordsmanship for good, or will you terrorize the land with evil intent? It may be a while until Elder Scrolls 6, so this is the next best thing, even if it's not an open-world game.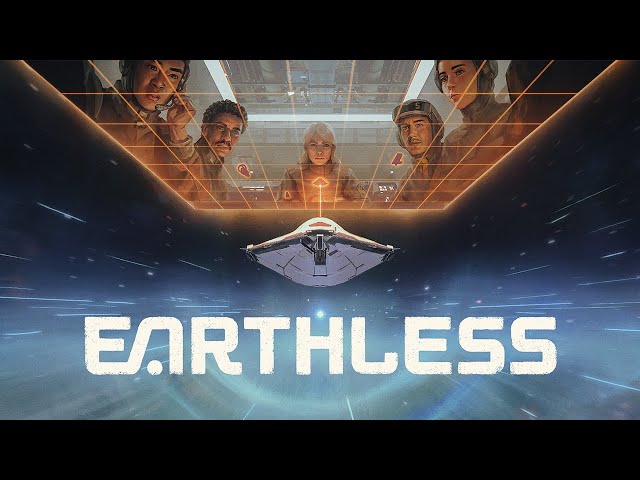 Earthless
A sci-fi, roguelike deckbuilder? Yes, please. Earthless is a unique deckbuilder in which your cards will help (or hinder) your journey through space on a mission to save mankind. The space game will be released into early access sometime in 2024, so if you want to be part of the Earthless development, you can wishlist now.
Grand Theft Auto 6
The long and short of it is, while we've seen leaks of this hotly anticipated action game, we know next to nothing else about it for sure. We know it's coming sometime between 2024 and 2025 and is likely to have a Vice City setting as well as two playable protagonists with a Bonnie and Clyde relationship, but that's it. We'll bring you more when the game is officially announced.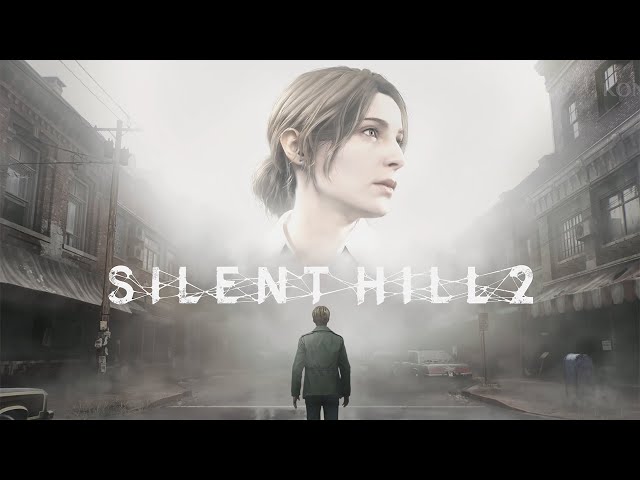 Silent Hill 2
We all know it, Silent Hill 2 is one of the best horror games of all time, and, as such, there has been some concern about rebooting the game in 2023. Especially given that Bloober Team are behind the new release. That said, we enjoyed Layers of Fear, and we can't wait to see James, Pyramid Head, and Silent Hill itself in their all-new, updated glory.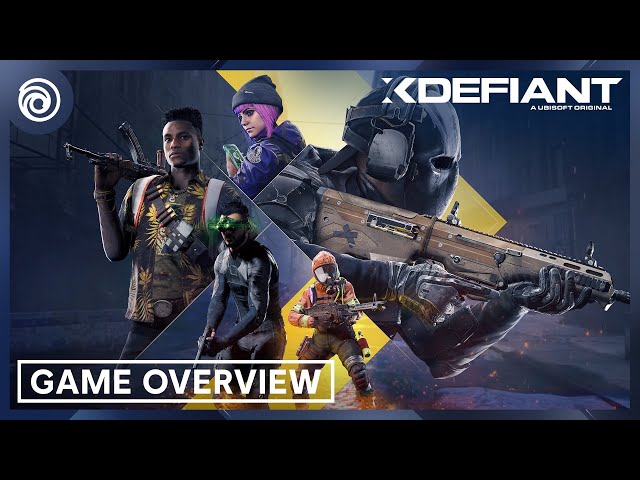 XDefiant
Ubisoft's upcoming arena shooter will see 6v6 teams of 'Defiants' duke it out, using customized loadouts and powerful abilities unique to the 'faction' you choose. You can change your loadout each time you respawn to adapt to the fast-paced battles as they develop. Following recent beta tests, Ubisoft's Mark Rubin release a statement on the delay of XDefiant, stating there is more work to do with compliance before the game passes the submission process. As such, he's still keeping us waiting for a release date.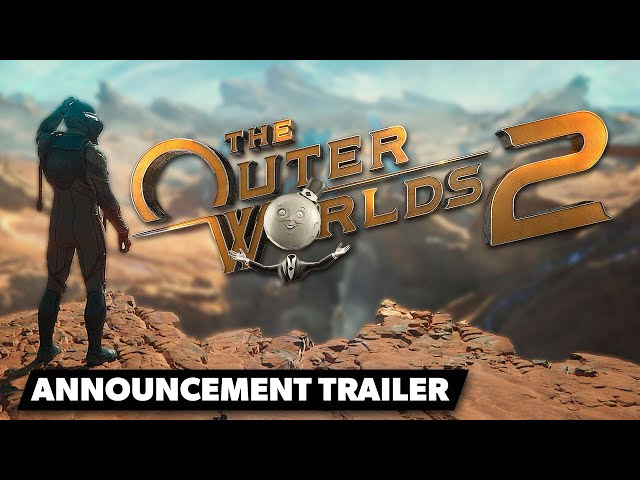 The Outer Worlds 2
Obsidian's hit retro-futuristic roleplaying game is getting a sequel. The teaser trailer doesn't tell us much, simply showing off exotic alien landscapes and futuristic combat, but its wry, self-aware voiceover tells us "the developers haven't finished the [main character's] design, or finished the story, or finished any gameplay that's actually ready to show". At least it's honest.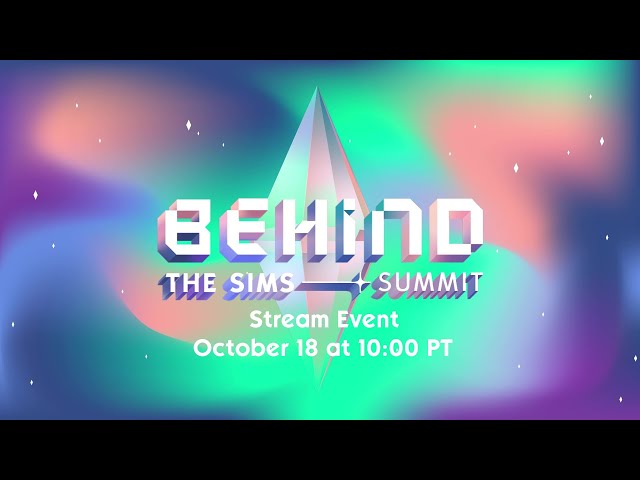 The Sims 5/Project Rene
EA still hasn't gone into great detail about how The Sims 5 will look, but in the Sims Summit video above, we did get a small glimpse of the early ideas following the Project Rene reveal. This "new era of The Sims" features more detail, more customizability, and a greater focus on community then ever before, and while there's no set release date yet, we can't wait to see what's in store for The Sims.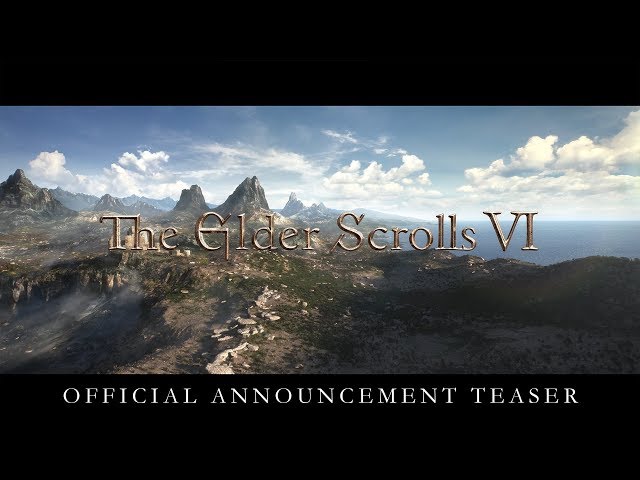 The Elder Scrolls 6
Bethesda finished its E3 2018 conference in the best way possible by announcing the upcoming PC game we all wanted: The Elder Scrolls VI. With only a teaser trailer of some rocky hills, ruined castles, and coastlines to go on, we're still waiting on a setting and a launch window.
With Starfield now in orbit, we can assume (from Todd Howard's previous comments) that attention turns to Elder Scrolls 6 as the next Bethesda game to see the light of day. Just when that will be, though, is still a mystery.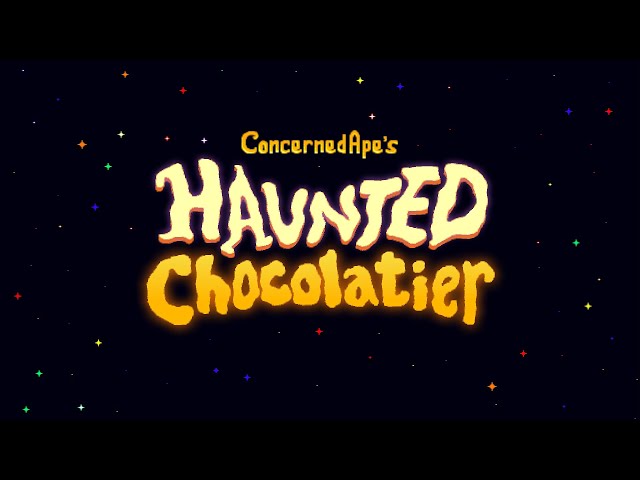 Haunted Chocolatier
The next game from Stardew Valley developer Eric 'Concerned Ape' Barone has been announced, and it's set in an enchanting fantasy town with plenty of spooky goings-on. It shares Stardew Valley's charming pixel-art style, though the gameplay focuses on combat rather than farming. As the eponymous chocolatier, you'll be tasked with fending off slimes to harvest ingredients for intricate chocolate creations, which you can sell and display in your own chocolate shop. There'll also be plenty of characters to meet along the way, though relationships may play out slightly differently than in Stardew. Unfortunately, there's been no further word on when we can expect to get our sticky hands on Barone's upcoming game, but one thing's for sure: the day we open our chocolate shop can't come soon enough.
That's a lot of games to get excited for – luckily, our anticipation levels are boundless already. I mean, there's life games, RPG games, pirate games, and so much more on this list. Of course, it's tough to keep up with games as they come out, let alone remember the games we should save for. If you're not looking to break the bank, we have a list of the best free PC games you could be playing while you wait.