Ancestors: The Humankind Odyssey will release on PC via the Epic Games Store on August 27 this year (with a console release to follow in December, if you're interested). It will be exclusive to Epic on PC for its first year, after which "it will come to additional PC retailers."
Ancestors is the debut game from Panache Digital, which was founded in 2014 by Patrice Désilets. If you haven't heard of him, you should – he was creative director on Assassin's Creed I and II, and thus one of the most important forces behind one of the most influential series in modern gaming.
As you might surmise from its title and subtitle, Ancestors follows humanity's origins as a species. You'll play as our primate ancestors as they try to survive – and evolve – in prehistoric Africa. The game spans a period from ten million to two million years ago, and promises "an innovative take on the open-world survival genre." Mechanics revolve around "evolution, discovery, and survival" – you'll traverse a variety of terrain, fend off a variety of predators, and learn new abilities to pass on to the next generation of your clan, perhaps influencing their evolution.
"Our goal for Ancestors: The Humankind Odyssey is to provide an experience no player has ever lived before," Désilets says. "Our small team is creating an ambitious and immersive game with a unique setting that will captivate gamers of all types, and we look forward to players exploring our world later this year."
Check out the new trailer below for more details from Désilets and a look at some gameplay.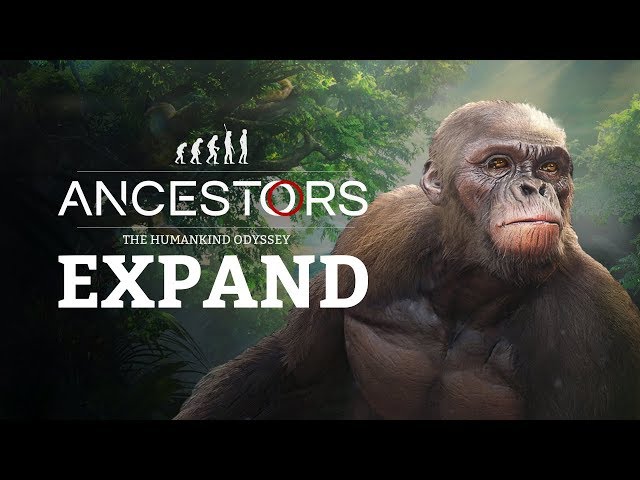 Ancestors has been in development for some time now, having been first announced in July 2015. It was originally planned to be episodic, but that idea was dropped a little over two years ago, when Désilets also mentioned "this is Ancestors 1", possibly hinting at a sequel.
Related: roam around the best open-world games on PC
Ancestors will be published through Private Division, Take-Two Interactive's dedicated indie label.