February 14, 2019: Anthem's Neill Blomkamp-directed live-action short, Conviction, is live now.
Neill Blomkamp, director of District 9, Chappie, and Elysium, has directed a live-action short for Anthem ahead of the game's release later this month. A (very brief) teaser for the short, which is titled Conviction, was posted to YouTube yesterday, and you can now check out the entire thing for yourself.
The teaser showed off very little – there was a brief look at the world of the game, a shot panning up the legs of a Javelin standing in the rain, and another Javelin seen from underwater. Thankfully, there's now a little more to take a look at.
The video was clearly supposed to offer some historical context for the world, but there's an awful lot to cover as the trailer flicks between the wider lore of the game and the the action sequences that it promises. If anything, it felt more like a trailer for a high-budget blockbuster film than a videogame-related short, but it's left me with more questions than answers.
Known for his sci-fi films, Blomkamp is far from a videogame novice either. He's previously worked on a Halo short, and was tied to a film with Bungie before that project was canned. More recently, the director has been trying to make a mech game, and even dropped in on Creative Assembly to take a look at their unannounced FPS.
Related: Here are the Anthem system requirements
You can take a look at Conviction for yourself in the video below: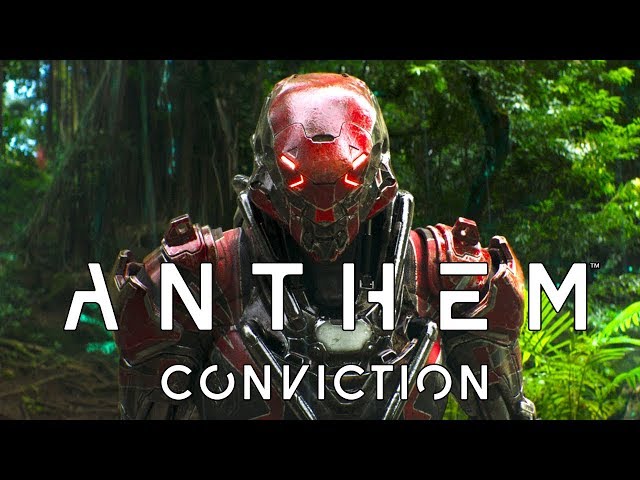 The Anthem release date is now very close – you can check out the game for yourself from February 22, although there are plenty of ways in before then. Let's hope that that launch is successful though – EA reckons the game is going to sell six million copies in a month. That's a relatively impressive feat for any title, but Anthem will now have to compete for the recently released (and free-to-play) Apex Legends.