When is the Apex Legends Season 4 release date? Respawn has been teasing the upcoming season over the past weeks, and we're excited. Most of the build up has revolved around Forge. Or, well, it did until he was brutally taken out by the real next Apex Legends hero Revenant. We're using the term hero lightly here, by the way.
There's more to a new season than new legends, though. There are map changes and sometimes a whole new map altogether. You can also expect new weapons and subtler tweaks to things like ranked mode. There is also a new Apex Legends Battle Pass stuffed to the brim with new loot for you to grind for, from emotes to new skins for your favourite Legend or gun.
It's hard to keep track of the rapid fire announcements and the information that comes with it. That's why we've compiled everything into an easy to access everything we know guide. That way, you'll be on top of everything that is coming your way. Here's everything we know about the Apex Legends season 4 release date.
Apex Legends season 4 release date
You don't have long to wait now, the Apex Legends season 4 release date is February, 2020. That makes it exactly one year after the game had its surprise release. The new season is called Assimilation, and it should last around three months as per usual.
Apex Legends season 4 trailer
Respawn saved the Apex Legends gameplay trailer for last. You can check it out below for a fuller look at the fourth season of Apex Legends.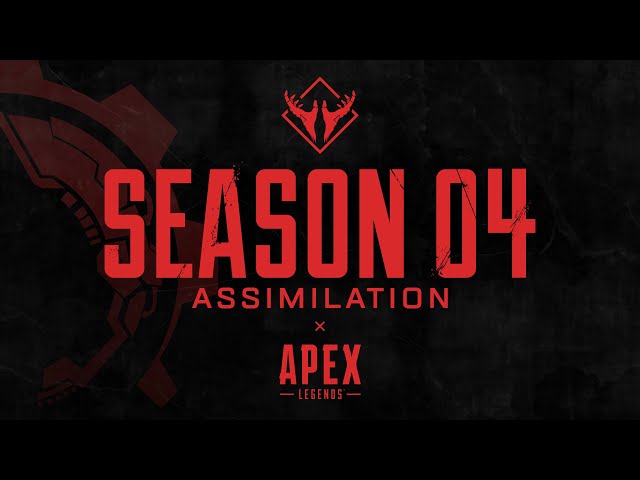 Apex Legends Season 4 map changes
There are also "big map changes coming to World's Edge," according to design director Jason McCord, and Hammond will be a part of them. When you swoop into World's Edge you'll find that that a giant Hammond Robotics harvester has fractured Capital City, creating fissures that leak lava throughout the entire arena. It's not the first time Respawn has toyed with current maps, as we saw something similar with the revamps toKings Canyon in season 2.
On that same note, Kings Canyon will return for the second half of the season. World's Edge will be playable from February 3 until March 23, and Kings Canyon will be available from March 24 until May 5.
Apex Legends Season 4 ranked mode changes
The map change also marks a switch to a split system for ranked seasons. Now each split will last for six weeks, and there'll be a soft reset when the game switches to the next map.
Additionally, you'll find a new Master tier on the competitive ladder, which replaces Apex Predator at the 10,000RP mark. Now, AP will represent the top 500 players on each platform.
Apex Legends Season 4 weapons
There's a new gun this season for those who like to line up headshots. The new weapon is Sentinel, and it's a bolt-action sniper rifle with an additional charge mechanic.