An Apex Legends new legend is set to arrive very soon and will introduce another legend to the roster of Apex Games competitors. The new legend will be the thirteenth playable character to become available, following the introduction of Revenant, who was launched with Season 4 earlier this year.
As promised, Respawn will deliver a new legend with every new Apex Legends Season, and with Apex Legends Season 5 release date due players are looking forward to getting familiar with a brand new legend with fresh abilities and skills.
The Apex Legends Season 5 – Fortune's Favor trailer revealed Loba as our next legend, showing the now adult daughter of the parents struck down by Revenant in Season 4. Although her abilities haven't been confirmed, the trailer gives us a pretty good look at what the 'Legacy of a Thief's' new abilities may be including mid-range teleportation and an ability that allows her to draw in loot.
Apex Legends Loba
For those that don't remember the tragic and violent events of Season 4, when Revenant made his debut as a humanoid, 'a walking nightmare of steel and vestigial flesh' to seek vengeance on his creators, Hammond Robotics. Revenant takes out the last remaining participants in his engineering as the family meet their bloody demise. However, he spared Loba, the daughter of the late family and she grew up to seek vengeance of her own, as the trailer shows her infiltrating a facility manufacturing what looks like Simulacrum, the same type of robot as Revenant.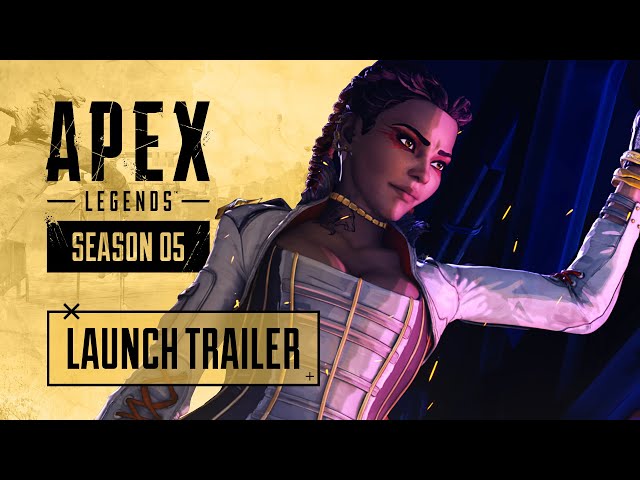 Apex Legends Loba abilities
What are the Loba abilities? iLootGames has investigated the code and found the following skills relating to the upcoming Apex Legends new legend – however, these Loba abilities are not guaranteed to necessarily reflect the abilities she will launch with.
Burglar's Best Friend – throw a disc and teleport to that location
Supply for Demand – hold to choose a type of loot. Reveal that type of loot in the area around you through walls
Eye for Quality – Loba can see through nearby walls for loot
Black Market Boutique – Place a device that can steal all nearby loot
The new Apex Legends season is not far off, so when the new legend Loba drops on May 12, be sure to check back for her confirmed abilities. Meanwhile take a look at the best battle royale games on PC and all the Apex Legends characters you could be playing.