Excited to learn which character is joining Apex Legends in Season 12? The power level for the new Legends rose in 2021, with every character earning higher pick rates than their 2020 counterparts. From Valkyrie who can fly around the map, to Seer's ability to track the heart beats of his enemies, the newest Legends continue to up the ante. If the leaks about Apex Legends Season 12 are true, it looks like the developers are going to continue raising the bar.
There haven't been any hints from Respawn this time around, fortunately we have enough data mined information to make an educated guess on the newest Apex Legends character. The latest 'Stories from the Outlands' video gave us a look at Jackson, Bangalore's brother. However, we believe he won't be joining the battle royale game any time soon as Respawn has plenty of new Legends lined up before him.
There's plenty of evidence to suggest that Mad Maggie is coming to Apex Legends – yes, the same Maggie that we saw die in Fuse's reveal trailer last year. It appears Fuse's best friend has some unfinished business to settle in the Apex Games. Here's all the information we have on Mad Maggie, the next Apex Legends character.
Apex Legends MAD MAGGIE
The background information we have on Maggie comes from the first 'Stories from the Outlands' video which focused on her relationship with Walter 'Fuse' Fitzroy. The pair grew up together on Salvo, a planet known for its expertise in explosives and ballistics. The trailer made it clear that Maggie has an attachment to Salvo and its inhabitants, whereas Fuse isn't interested in anyone but himself.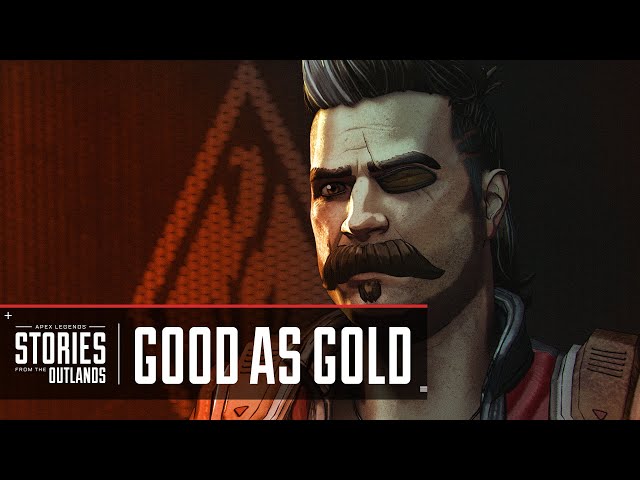 After decades of working together on mercenary jobs, Maggie doesn't take kindly to Fuse's news when he reveals he's going to join the Apex Games. In a fit of rage, Maggie attempts to kill Fuse using his golden grenade, but she only manages to remove his arm. When Fuse made his Apex Games debut, Maggie blew up large chunks of Kings Canyon in an act of revenge.
The Armageddon comic back in Season 8 revealed Maggie and Fuse have reconciled their differences. Fuse explains how he has found a new home within the Apex Games, Maggie comes to terms with this and forgives him for leaving Salvo. The last panel of the comic shows Maggie falling to her apparent death, but it would seem this was a misdirection by the writers.
APEX LEGENDS MAD MAGGIE ABILITIES
Apex Legends contains a lot of unused data files which refer to unreleased characters. In addition to the bank of character move sets we know about, the developers usually update the game files with pieces of the new character before they're revealed. In this case, we know Maggie is coming to the game due to a recent data leak as revealed by reputable Apex Legends leaker, Shrugtal. Small bits of information like Maggie's voice lines, trackers, and skydiving animations have been discovered over the past month.
The latest rumours suggest Husaria, one of the data mined characters from the original Apex Legends game files in 2019, is actually Maggie.
Shotgun Kick (Passive) – Maggie's leg has been amputated and replaced with a shotgun. The shotgun fires bullets when you melee enemies and doors, this ability requires shotgun ammo. Kicking grants you a temporary speed boost.
Flashbang (Tactical) – Throw a flashbang grenade to temporarily distort the vision and hearing of your opponents
Concussive Breaching Charge (Ultimate) – Maggie plants an explosive which creates a sonic wave capable of destroying traps, disorienting enemies, and opening doors
The last time we saw Maggie in the Armageddon comic, she didn't have a prosthetic leg to match Husaria's passive ability. There's a chance Maggie may have hurt herself jumping off the side of a skyscraper, as seen in the final panel of the comic. It's important to note that all of these abilities are subject to change, so don't be surprised if any of Maggie's final abilities differ from Husaria.
And that's all the information we have on the next Apex Legends character. Be sure to check out our Apex Legends skins guide to see what legendary skins are available for your favourite characters. If you want to know which characters are doing well in Season 11, definitely read our Apex Legends tier list to get the latest information.