Life on land getting too dreary? Are the rows of suburban houses a little too down-to-earth for your sensibilities? Then why not join the shoals of people making the depths of the ocean their home with Aquatico?
We always say 'the wetter, the better', and not just because it rhymes! Life above ground is so last year. We've seen governments fall, nature turn hostile, and once-fertile lands grow arid. It just isn't what it used to be up here. Living under the sea opens the floodgates to a whole new world of possibilities, as you settle into the life of your 'breams' under the waves.
In this short introduction to your new home, we'll show you the benefits of undersea living, from endless familiar comforts that are sure to warm your cockles, to the rewarding experience of being one of the first to adopt humanity's new home. Don't get left behind on the cold, hard ground; take a dive today and see what the ocean can offer!
Simplicity
Moving house is always an upheaval, but we'll help you cut down on the clutter by ditching everything you own and starting from scratch. Isn't that a weight off your shoulders? Join us beneath the tides and start afresh in your new home, a state-of-the-art dome built to keep you warm and dry in your watery surroundings. It may not look like much just yet, but we've got teams working around the clock to upgrade our facilities to encompass restaurants, schools, places of work, and places of worship.
Why not take on a more hands-on role, and help your settlement team decide where to focus their efforts? Early adopters of our new home beneath the waves will see their humble homesteads grow into thriving cities, complete with all the creature comforts you could ever wish for. We've done all we can to make it look and feel just like home here – you can even bring your pets!
Safety
Trust our engineers on this one! Since when has anything scary lived beneath the sea? We've done at least two hours of research, and found that most of the fish we saw that day were completely harmless! The clever folk building our new home have great plans for expansion, too, and will be exploring the unknown depths where we are assured only friendly things live. There are no unexpected temperature fluctuations, no mysterious noises, and nothing with more teeth than we can count. So in short, totally safe, and you should stop asking questions. Thanks!
We also provide our residents with the highest quality healthcare, and a wide range of foods that will ensure your daily needs are met. We know people thrive on a life rich in diversity and choice, so we've implemented plans to ensure you never get bored. And you can rest assured that none of the production or maintenance of your new home will be affected by ongoing works. Your domiciles will be built above all the works taking place on the seafloor, keeping you safe from all the scary machinery and letting you live your life to the fullest. Why, it's like two cities being built on top of each other, which surely won't cause any problems in the long run!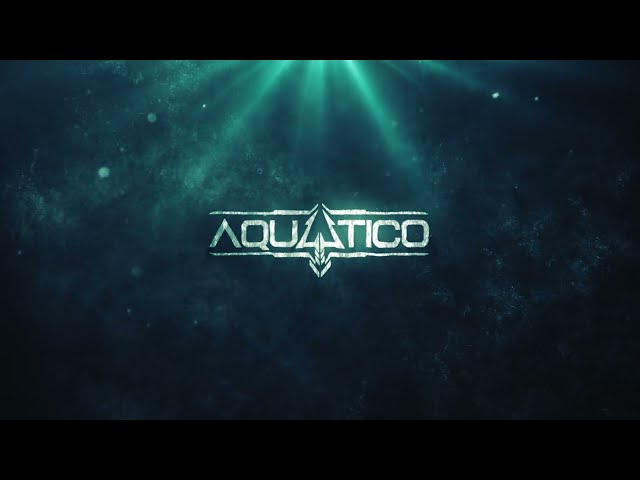 Sustainability
In our growing town you'll be able to see the local aquatic life right outside your windows, like living in a giant aquarium! These friendly fishes will live alongside us, making for a perfect home for nature lovers.
Surely the greatest loss as Earth succumbed to the ravages of human exploitation was the loss of flora and fauna and our straying from the path of nature. Remember trees? Weren't they great? In Aquatico, you'll not only find greenery in abundance, but a place where humans can live in perfect harmony with our scaled and shelled friends. In fact, nature shows its true abundance down here, so feel free to cut, harvest, and dig up as much as you want. They may look like the fumes from our expansive development are making them angry, but they're just saying hello!
Self-sufficiency
Humanity has always prided itself on its strength and adaptability. We intend to capitalise on these values in our new lives beneath the sea, as we build on a model of self-sufficiency and close-quarters production. We make it all down here – food, fuel, electricity, and oxygen. You'll be guaranteed work at one of our enormous production facilities, and won't even have to travel far to work. We've got researchers working around the clock to build a completely self-contained bubble of production and development, from oxygen extractors and harvesting plants to highly-sensitive defence grids (built purely for fun, of course, there's nothing dangerous out there).
With our full range of healthcare, education, and associated social luxuries, you'll never want to leave your new home. Take a walk across our leafy plazas, stop for some food at a sushi restaurant, and live life the way you deserve, with none of the horrifying reminders of our ancestors' hubris that living surface-side affords.
Scientific advancement
Join one of our research teams and be on the cutting edge of aquatic technology development. Your home and all its state-of-the-art facilities will need upgrading and maintaining, and the city is set to expand further than the eye can see. Throw yourself into researching wide biomes filled with plants and creatures we've never seen before, or join one of our top secret and totally classified missions to the dark depths of the sea. Although we already know there is nothing bad there, so it's fine! But who knows what cute and cuddly creatures you might make friends with?
Join us today by taking a swim down to Aquatico, the totally safe and completely harmless undersea home development of the future. We'll 'sea' you there!