Good news, Ark: Survival Evolved fans – the action adventure game's first Ark: Genesis chapter is at last nearly here. While the expansion's first instalment was originally due to arrive in December 2019, and then January 2020, developer Studio Wildcard has now given a firm release date of February 25. Ok, so that's another delay – but it's only a few more weeks until you can get stuck into all the new content.
When ARK: Genesis Part I arrives next month, it'll "uncover an original secret backstory to the world of ARK", as the studio explains in a press release. In addition to that secret backstory, you'll also get to dive into an all-new map made up of different biomes, each populated with newly-introduced creatures to encounter.
These include frosty, pretty intemperate-looking regions based around a mountain, as well as the extreme opposite, with hot, volcanic areas sporting some pretty scary fiery lizard creatures (which you can see in the Ark: Genesis announcement trailer released last year, included below).
The expansion will also feature a brand new floating AI buddy called HLN-A, who follows you around on your adventures – and is fully voiced, so you'll have a friendly voice nearby as you take everything on. HLN-A (an acronym for Human Learning Neural Aid) acts both as a helper and a medium through which the devs deliver the story directly to you, rather than leaving you to discover the narrative by yourself in the game's vast open world.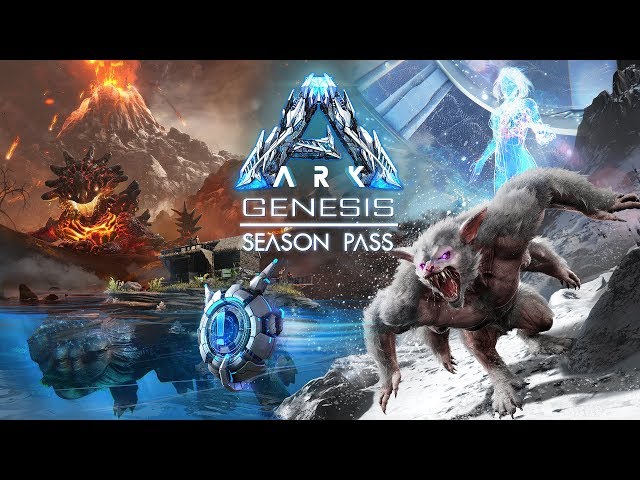 "We're extremely sorry to push it back an extra month, but as we have been heads-down with the rest of the team polishing, balancing and putting the final pieces together, we really felt that the extra wait will be worth it both for the quality of the base game and the ambitious new expansion", the devs explain on the game's website. They add that there will be a "really fun" Valentine's Day event to look forward to in the meantime, which you can read about here.
Ark: Genesis Part I's arrival on Feburary 25 marks the first of two expansion packs due to arrive this year, though there's no set release date for Part II just yet.